Oddworld Stranger's Wrath out now for iOS
Soon for Android.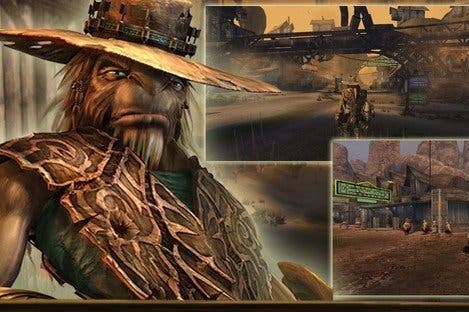 The iOS version of Oddworld Stranger's Wrath is out now priced £3.99 on the App Store.
Oddworld Inhabitants has reworked the controls for the iPhone, iPad and iPod touch version of the action adventure that made its debut on the original Xbox in 2005.
There's native iOS gamepad support, as well as leaderboards, Achievements and Cloud Save. Of note: Oddworld Stranger's Wrath requires at least an iPhone 4S, iPad 2, iPad Mini or iPod Touch 5th gen.
According to a tweet from Oddworld Inhabitants, the Android version is due out soon.