Knytt and Oddworld lead the PS Store charge
Festive sale not live yet but coming soon.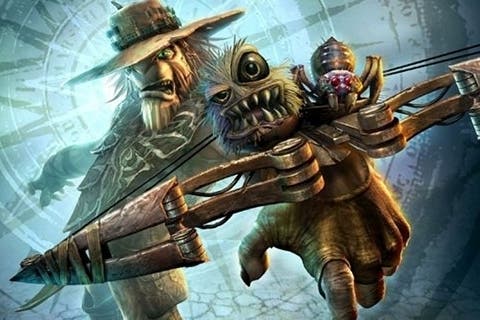 PC indie game Knytt arrives on PS3 and Vita (cross-buy) today in the shape of Knytt Underground. I've no idea what it is or how to pronounce it but Jeffrey thought it worth writing about. Costs £10.
Oddworld: Munch's Oddysee HD lands on PS3 today for £10 with a free trial. Simultaneously, Oddworld: Stranger's Wrath HD arrives on Vita. Chris Donlan drooled 9/10 all over Stranger's Wrath HD when it arrived on PS3 last November. Let's hope Munch's Oddysee HD is up to the same standard.
Rockstar's Bully or Canis Canem Edit or whatever you want to call it turns up in PS2 form today for £8. This originally came out in 2006 and earned 9/10 from Tom Bramwell. Rockstar's Red Dead Revolver is also up for grabs but I suggest you go grab Red Dead Redemption instead.
Elsewhere there's DLC for Dishonored, Rage and LittleBigPlanet 2 - the cross-controller pack that lets you use Vita to control the game. A remote play patch has also been put out for Tokyo Jungle apparently.
The festive sale on the PS Store will go live sometime between now and 21st December apparently. There's some good stuff in it: Deus Ex for £6, Just Cause 2 for £6 and Sonic Episode 2 for £5.