Knytt Underground coming to PSN and Vita
First screens revealed.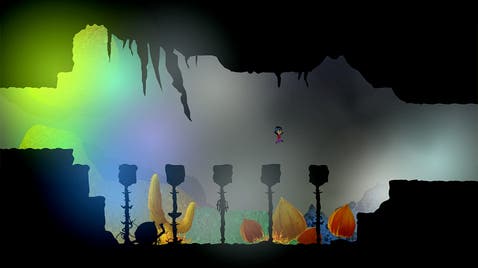 The latest in the popular indie PC platformer series Knytt is coming to PS3 and Vita this year with Knytt Underground, publisher Ripstone has announced.
Creator of the series Nifflas is collaborating with developer Green Hill Studios on the conversion. Evidently the PlayStation versions will have "unique content" not seen in its upcoming PC, Mac and Linux brethren.
Creative director at Nifflas Nicklas Nygren, said "Knytt Underground is the biggest game I've ever developed and is the first game where I feel that I have a story to tell. It's about the big questions; trying to understand life and our place in it - and failing completely."
The series begins with a tiny creature named Knytt who's trapped on an alien world and must find pieces of the spaceship it crashed in.
The previous titles in the series - Knytt and Knytt stories - are both freeware. Check them out at Nifflas' official site.
Besides Knytt, Nifflas is known for its indie titles such as Night Sky, Saira and FiNCK.
Below are the first screens of Knytt Underground.