Oddworld: Munch's Oddysee HD due next week on PS3
Stranger's Wrath HD coming to Vita the same day.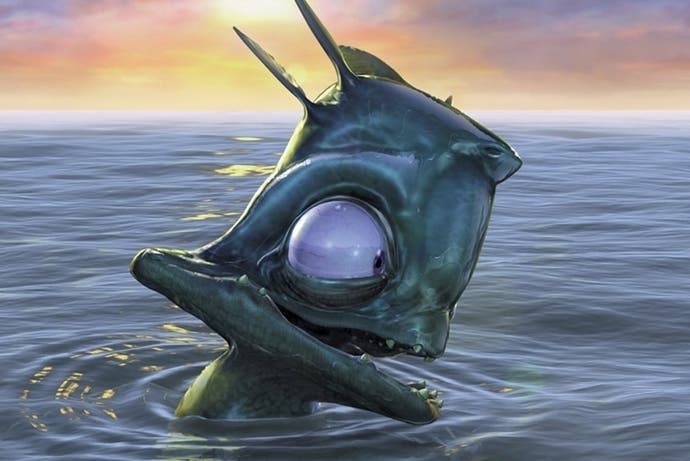 Oddworld: Munch's Oddysee HD is coming to PS3 on 19th December in Europe for £7.99 / €8.99 / $9.99, Oddworld Inhabitants has announced.
While its North American price was revealed, its release date for that territory has yet to be determined.
This spruced up re-release will feature an improved control system tailored for the PS3, as well as new audio, art assets and unlockable concept art.
Oddworld Inhabitants also revealed that the Vita version of last year's Oddworld: Stranger's Wrath HD is due on 18th December in North America and in Europe the following day. It will cost £9.99 / €11.99 / $14.99, just as it did on PS3 and PC last year.
"Continuing our campaign to update the classic Oddworld titles, we are excited to give new and old fans on PlayStation the chance to play Munch and Stranger," said CEO of developer Just Add Water Stewart Gilray.
Our Chris Donlan loved Stranger's Wrath a great deal. He wrote a rather insightful, spoiler-filled retrospective on the matter, and later awarded the HD re-release a 9/10 where he called it "the best Oddworld game ever made."