Octodad: Dadliest Catch heads to Vita next week
Supports Cross-Buy, adds single device co-op.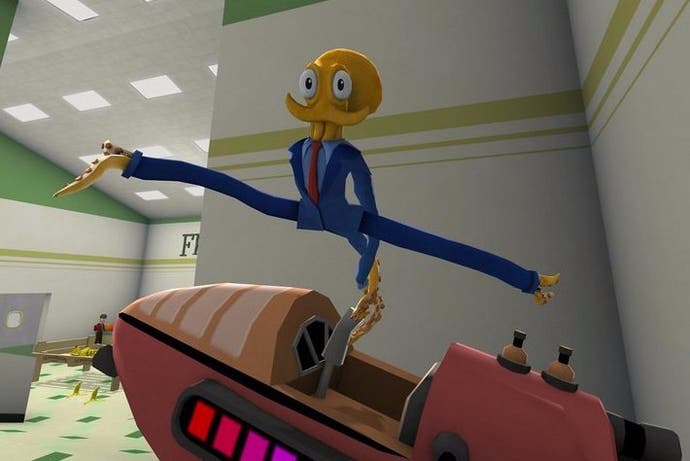 Aquatic dad simulator Octodad: Dadliest Catch will arrive on Vita 26th May, developer Young Horses has announced.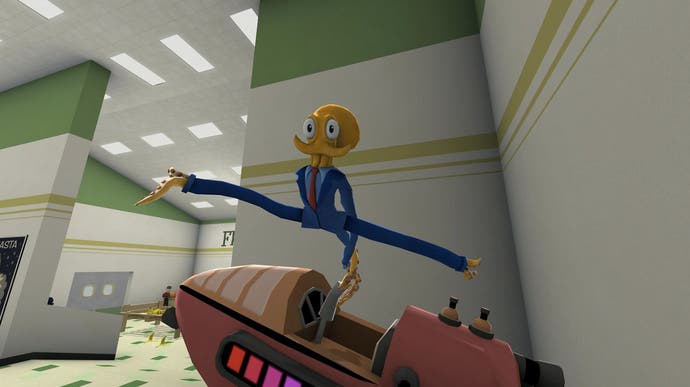 Since it's a Cross-Buy game, those who own it on PS4 will get the portable version at no additional cost.
Unfortunately, it will not feature Cross-Save support, but it will have an all new set of Trophies.
One new feature in this port is single device co-op wherein two players each handle one side of the Vita. This mode will also utilise the touchscreen and rear touch-panel.
The Octodad Vita port was handled by Sickhead Games, who is also porting the competitive multiplayer romp Towerfall to Sony's handheld.