PS4 version of Octodad: Dadliest Catch pushed back to April
Young Horses thinking about an Xbox One version. No plans for Wii U though.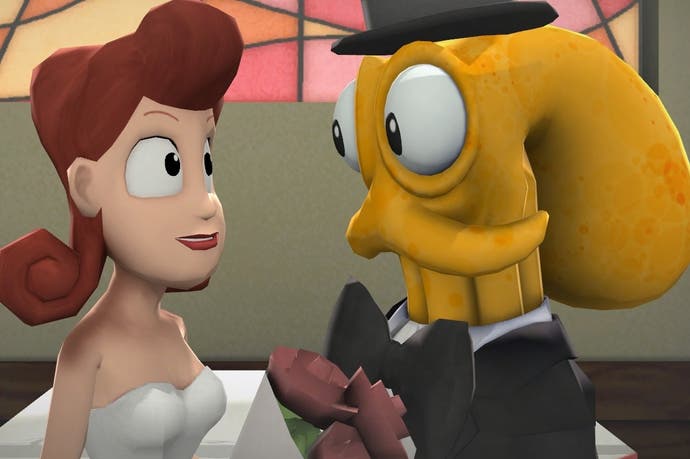 The release of the PlayStation 4 version of befuddling indie game Octodad: Dadliest Catch has been pushed back to April, developer Young Horses has confirmed.
On Twitter the developer said the game will most likely launch in early April. It had been due out on Sony's console in March. The game is already out on PC, Mac and Linux.
But what of Xbox One?
"Our word on the Xbox One version is, 'We're thinking about it.'" Young Horses said.
However, "We don't currently have plans for Wii U," the developer added.