Nuclear Throne shifts over 100K units on Steam Early Access
Hail to the king, baby!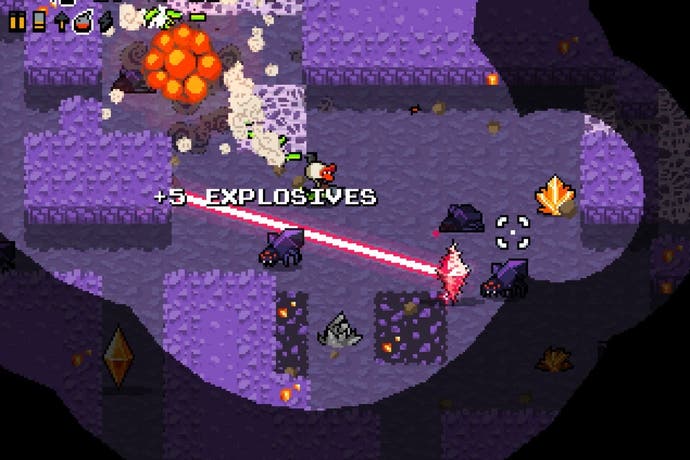 Vlambeer's still in development top-down roguelike shooter Nuclear Throne has shifted over 100,000 units, developer Vlambeer's Rami Ismail revealed on Twitter. That's pretty great for a game that has yet to see an official release. Perhaps it's no surprise though, as Vlambeer has quite the following with the likes of Luftrausers, Ridiculous Fishing, and Super Crate Box under its belt.
Like other Vlambeer titles, Nuclear Throne's appeal is instant and gratifying. You select a creature then go about shooting every goddamn thing you can before it shoots and or eats you.
"Level up at MOBA speed, stumble across a secret level, make mistakes that are hard to recover from and then die in a vast scattering of Vlambeer bullets. How far did I get? How much did I kill? No matter: the breakdown screen's been swiftly dismissed by the trigger finger and I'm already headed back out there again," ranted Chris Donlan in his glowing Early Access impressions of Nuclear Throne from all the way back in March 2014.
His fervour for the title remained earlier this year after he revisited Nuclear Throne during the holidays. "My return to Vlambeer's Nuclear Throne this Christmas really felt like Christmas," he said of the ever-evolving shooter. We can only imagine how many times must must have muttered "Now I have a machine gun. Ho ho ho!"
Nuclear Throne is currently going for £9.99 / $12.99 on Steam Early Access. PS4, PS3, Vita and Xbox One versions are currently in development.