Surprise! Nuclear Throne is out today
As are Fat Princess Adventures, Guns Up and Bastion Vita.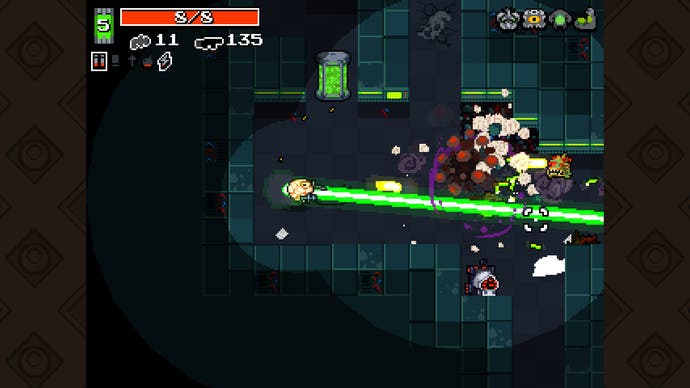 Super Crate Box and Luftrausers developer Vlambeer's action-roguelike Nuclear Throne is out today on PS4, Vita, PC, Mac and Linux with a PS3 version to follow.
It's not the only surprise immediate release from Sony's PlayStation Experience keynote as other titles coming out today include four-player co-op affair Fat Princess Adventures and free-to-play strategy game Guns Up! [Editor's note: It looks like Guns Up! isn't out until Wednesday in Europe.]
Also out today is the Vita port of Bastion, The BIT.TRIP collection on PS4 and Vita, and the Final Fantasy 7 PC version ported to PS4.