Luftrausers studio Vlambeer closes doors on 10th birthday
"It is time for new things."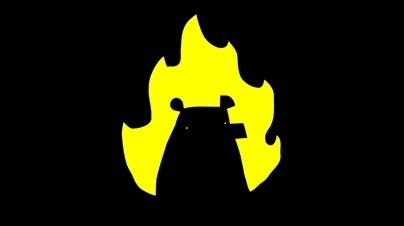 Indie studio Vlambeer hit an important milestone yesterday, marking 10 years since it was established in 2010 by founders Rami Ismail and Jan Willem Nijman. Yet the studio decided to mark the occasion in a somewhat unusual way, as the developer revealed it's shutting up shop.
As announced via Twitter, the studio felt it had "a beautiful run, made incredible games, and worked with amazing people", but decided it was "time for new things".
"It's not a sad day for us, but the happy conclusion to a whirlwind decade filled with screenshake," Vlambeer stated. "It feels like we've achieved what we set out to do - as a studio, as a voice, and as individuals, and we are extremely grateful for these past years."
Today marks Vlambeer's 10th anniversary, which is way longer than we could've ever imagined. We had a beautiful run, made incredible games, and worked with amazing people, but it is time for new things. So we're announcing the end of Vlambeer. pic.twitter.com/jZ4dMGxNV2

— Vlambeer (@Vlambeer) September 1, 2020
For those wondering about the fate of upcoming title Ultrabugs, worry not, as the game is still coming out - and fans should hear more about it soon. While Vlambeer will not be producing any new games, it's also still considering ways to support some of its earlier titles.
Vlambeer produced critically-acclaimed arcade hits such as Luftrausers and Nuclear Throne, and was particularly well-known for its zippy and bombastic style. Ismail told Polygon that the pair had never intended to keep the studio going for so long, and that announcing the studio's closure on its 10th anniversary "was right... but it's also so Vlambeer".
"It's a little overdramatic. Nobody does it," he added.
Watch on YouTube
For those who may have missed some of Vlambeer's past titles, the good news is that the studio is currently hosting a 10th birthday sale on Steam, where you can get discounts of up to 75 per cent off Vlambeer's games. And there's a bonus surprise: Vlambeer has released a "decade-long never-finished prototype" called FFFLOOD, which is apparently about "dropping 10-ton cannons from orbit all for terrible corporate glory". If that sounds like your bag, you can check it out here.