Ni No Kuni UK release date announced
Out in January 2013.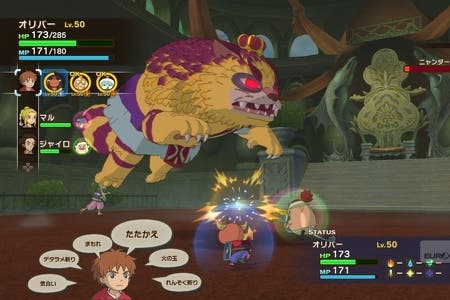 PlayStation 3 exclusive Japanese role-playing game Ni No Kuni launches in the UK on 25th January 2013, Namco Bandai has announced.
Publisher Namco Bandai is localising the Studio Ghibli and Level-5 collaboration, adding English voices and subtitles in French, Italian, German and Spanish.
The game also includes the original Japanese voiceover, which you'll be able to listen to with English subtitles.
Ni No Kuni has a Western subtitle of Wrath of the White Witch. The name refers to a magical world into which the hero, a 13-year-old boy called Oliver, can travel, using a magical book given to him by a fairy disguised as a doll. The game appears to take place between two realities: the real world, and the land of Ni No Kuni.