Ni No Kuni has now shipped 1.1m copies
Sequel please.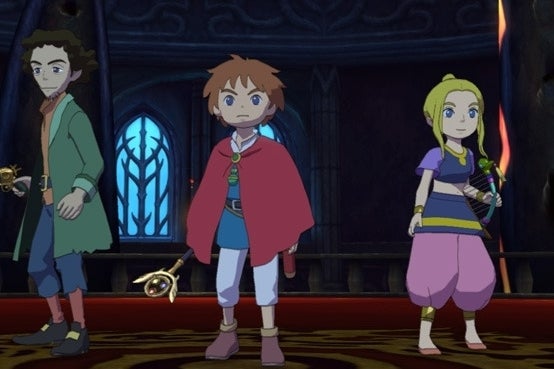 Brilliant Japanese role-player Ni No Kuni: Wrath of the White Witch has now shipped more than 1.1m copies worldwide, publisher has Namco Bandai announced.
Factor in sales of the DS version (shamefully only released in Japan) and franchise sales as a whole are now over 1.7m.
Those figures are copies of the game shipped to retailers rather than actually sold to gamers, but copies of the game remain difficult to find - suggesting that the actual sales total isn't far different.
Ni No Kuni arrived in January 2013 to a warm reception from Eurogamer, and found a place among our favourite Games of 2013. It mixes JRPG battling, monster training and exploration from Professor Layton creator Level-5 with the visuals and orchestral score of Studio Ghibli.
There's no word - yet - on what the future might hold for the series.