There's an RPG sale on PSN that includes Ni No Kuni for £20
PS Plus free games in June are ICO & SOTC HD, and Demon's Souls.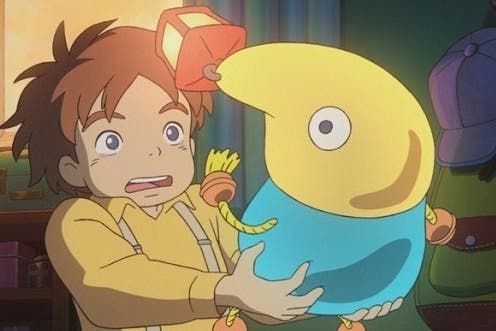 There's a role-playing game sale on PlayStation Network today with some enticing deals.
Top of the pile is recent release and PS3 exclusive Ni No Kuni for £20 (€30). It's a marvellous game released only a handful of months ago. "Ni no Kuni is rich yet breezy, classic yet modern, exquisitely made and completely sure of itself," wrote Oli Welsh in his 9/10 Eurogamer review.
Dark Souls predecessor Demon's Souls is on for £8 (€10), and is "absolutely compelling; dark, detailed, unforgiving, creatively cruel," wrote Keza MacDonald in her 9/10 Eurogamer review. "It gets under your skin and becomes a personal obsession, daring you to probe further into its worlds, fall for more of its traps and overcome more of its impossible challenges; it slaps you in the face with your own incompetence and dares you to overcome it."
Both Dragon Age 1 (£6.50/€8) and Dragon Age 2 (£8/€10) are up for grabs, the first being a better game overall, but the latter a far better adaptation for console.
There's also the timeless classic double-pack of ICO & Shadow of the Colossus HD for £11 (€13).
You can knock 10 per cent off most prices if you're a PlayStation Plus subscriber, and you'll also get both the ICO & Shadow of the Colossus HD pack and Demon's Souls for free in June if you are.
There's a list of all the deals on the European PlayStation blog.