Watch the Assassin's Creed Valhalla trailer reveal here
Thor you'd be interested.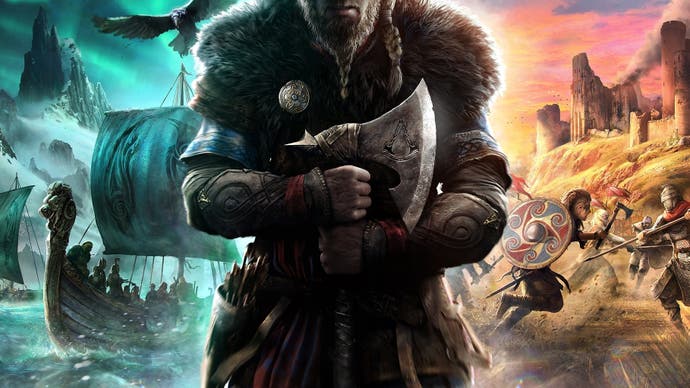 UPDATE 30/4/20: Watch today's live reveal of the first Assassin's Creed Valhalla trailer at 4pm UK time, right here.
Be sure to check back as soon as you've watched for our continuing coverage.
---
UPDATE 29/4/20 9PM UK: Assassin's Creed Valhalla is the full name of Ubisoft's Viking-set entry in the series.
A full world premiere for the game will be revealed tomorrow, Thursday 30th April, at 4pm UK time.
Today's Assassin's Creed art livestream has revealed Valhalla as a Viking adventure (surprise surprise!) with an interesting pair of locations.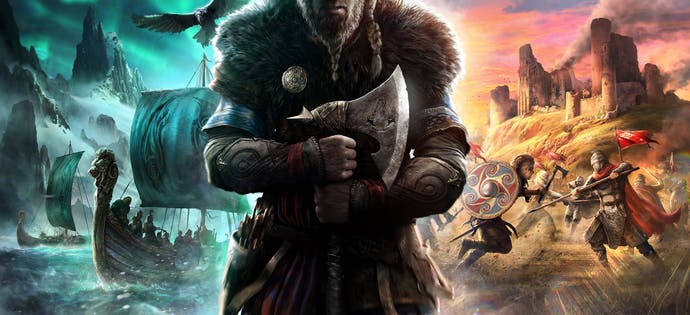 The art shows a pair of scenes: Viking longboats against what looks like a Norwegian fjord, and Viking raiders attacking what looks like a British medieval castle.
The game's main character, meanwhile, is shown in fur-lined armour with a Thor-like beard. A black raven, the animal associated with Viking god Odin, flies behind.
The unnamed character wields an axe with the Assassins emblem on its blade - the emblem is itself made up of two axes. Axeciting stuff! See you tomorrow for the full reveal.
Watch the World Premiere of Assassin's Creed Valhalla April 30th at 8am PDT / 5pm CEST. #AssassinsCreed

— Assassin's Creed (@assassinscreed) April 29, 2020
---
ORIGINAL STORY 29/4/20 1PM UK: Ubisoft is unveiling the location of the next Assassin's Creed game today via an ongoing livestream.
The artist Bosslogic is creating a live piece of artwork designed to show off the game's main character and location.
Of course, word on the street (and a tease in one of Ubisoft's own games) has pegged the setting of this next Assassin's Creed as being Viking-focused. But this is a broad time period, with a number of possible country settings.
It's worth noting today's reveal has been teased by Ashraf Ismail, creative director of Assassin's Creed 4: Black Flag and Assassin's Creed Origins. His Montreal team is next in line to lead development on an Assassin's Creed game, after Ubisoft Quebec handled Odyssey.
We'll find out more as the artwork unfolds over the course of today, and update further then.