GTA IV screenshot a hoax
Rockstar confirms.
Rockstar says that an image circulating around web-forums this afternoon, supposedly showing a TV screen running a debug version of Grand Theft Auto IV, is a hoax.
The image, which you can see below, first showed up in the inboxes of various media organisations this morning under the subject line "From a disgruntled ex-employee of Rockstar..."
And initially Rockstar didn't have much to say about it, fuelling speculation it was an actual shot of Grand Theft Auto IV, which is due out on PlayStation 3 and Xbox 360 next October - as announced at E3.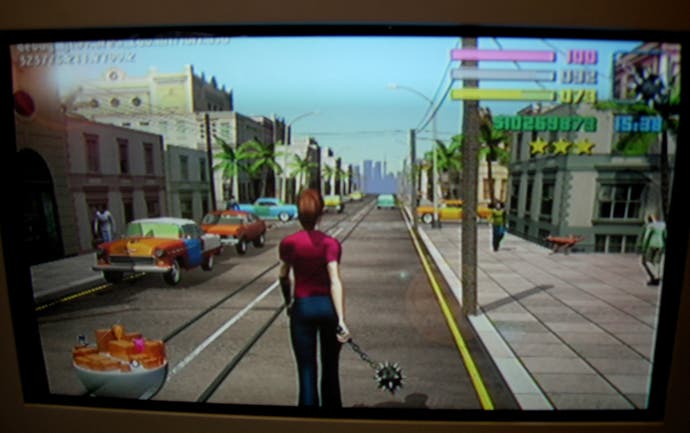 But that's not the case, Rockstar told us this afternoon. It really is a hoax.
In other words, you'll have to wait a bit longer to find out what Grand Theft Auto IV looks like, where it's set, what sort of cars it has in it and of course, most importantly, whether it has dogs that wee on street corners or not.
For more on GTA IV, check out recent news about the cast, and suggestions that it will use Table Tennis's RAGE engine.