New Warhammer 40K: Space Marine DLC announced
The Dreadnought Pack out next week.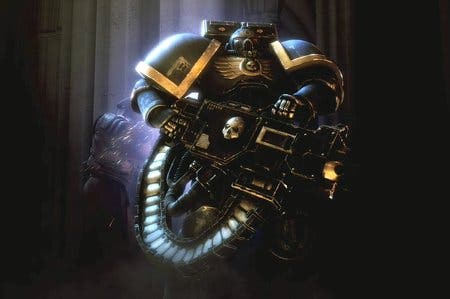 A fresh batch of DLC for Warhammer 40,000: Space Marine launches on 25th January, publisher THQ has announced.
The pack adds a new mode called Dreadnought Assault in which two teams scrap it out to secure a location on the game map. Whichever side is successful gets to spawn a dreadnought, which comes armed with an Assault Cannon/Auto Cannon, a Meltagun and a Power Fist/Power Claw.
The DLC also offers three new multiplayer maps - called Desolation, Dome Mechanicus and Chem Refinery - as well as a number of new achievements and trophies.
In addition to the paid DLC (price is yet to be confirmed), all players will also be able to access a brand new multiplayer mode called Capture and Control Mode free of charge.
The Relic-developed third person action title launched on PC, PlayStation 3 and Xbox 360 last September, picking up a middling 6/10 from Eurogamer.
"When you strip away our automatic affection for the universe, you're left with a simple story full of thin characters and predictable twists, where the combat quickly descends into a repetitive war of attrition, and a small suite of online modes that can't compete with the bigger boys in the genre," wrote Tom Bramwell in his Warhammer 40,000: Space Marine review.