Sony Europe reveals PlayStation Plus Instant Game Collection list
Announces PlayStation Plus Presents.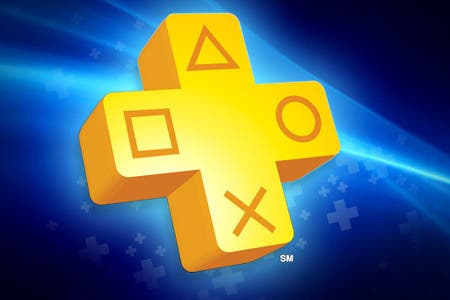 UPDATE: Sony has confirmed that you can play games downloaded under the new PS Plus scheme for as long as you subscribe.
"That aspect is the same as before - the dates for availability are regarding your initial download of the game - the same as now," Sony's Ross McGrath explained.
"If you make sure that you go and opt to download a game before it exists Plus, then you can download it and keep playing it for as long as you're a subscriber. Likewise, if you are running short of space, you can delete it from your hard drive and retrieve it from your download list at ANY time - but you have to keep your subscription active."
UPDATE: Sony Europe has confirmed its version of the PlayStation Plus Instant Game Collection list announced last night during its E3 press conference.
From Wednesday 6th June European PlayStation Plus subscribers will be able to download and play 10 games up front as part of the new PlayStation Plus offering.
From next month, three of those games will change, and you'll get at least three games per month thereafter. Sony stressed that whenever you join Plus there will be a minimum of 10 games for you to start playing right away. Also, there will be a PlayStation Plus Game of the Month, which will be changed every four weeks. The game of the Month for June is Virtua Fighter 5: Final Showdown.
The list of six games to start the overhaul off (as each pair of titles is replaced, the next pair will remain for 12 weeks):
Warhammer 40,000: Space Marine.
Chime Super Deluxe.
Darksiders.
Renegade Ops.
Outland.
Oddworld: Stranger's Wrath HD.
In addition, for the next 52 weeks, whenever you join PlayStation Plus, you can download and play the following three games for as long as you subscribe:
inFamous 2.
Motorstorm Apocalypse.
LittleBigPlanet 2.
That makes for a total of 10 games,
Meanwhile, Sony announced a European exclusive initiative, called PlayStation Plus Presents, which offers an indie game for free.
"We'll be searching for the very best independently developed titles for PlayStation 3 right now and in the future - those games that really stand out we'll hand pick for our Plus subscribers," Sony's Ross McGrath said.
"Each PlayStation Plus Presents game will be available to download in Plus at no extra cost for eight weeks from the moment it launches on the Store, meaning that as well as blockbuster titles, as a Plus subscriber you'll be able to play the very best of indie too."
The first PlayStation Plus Presents game is arcade shooter Retro/Grade, which launches later this summer.
All of this is on top of the existing PlayStation Plus offer, which includes discounts and exclusive access. Plus costs £39.99 / €49.99 for a one-year subscription or £11.99 / €14.99 for a 90-day subscription.
McGrath pre-empted complaints from European subscribers who will have noticed that their US counterparts get 12 games while they get 10.
"It's true, SCEA get two more games than SCEE subscribers up front," he admitted. "However, most titles in SCEA Plus will stick around for 16 weeks before being refreshed - in SCEE we keep games for a maximum of 12 weeks, which means we rotate through more games in a full year - in fact we are committed to delivering over 45 games to you as part of your subscription before June 2013, and that's before we factor in any extra minis or PS one titles that might show up. Additionally, any PlayStation Plus Presents games will be extra to the standard game rotation."
The whole point of the Plus overhaul, Sony said, was to offer top tier digital Blu-ray games, or, as McGrath describes then, "the absolute best games available on the PSN Store".
"I cannot guarantee that you won't be offered a game that has been discounted before but there will be more than enough brand new titles and games that have never been in Plus to provide you an astonishing amount of value, even if you purchased all of those discounted games previously. What we won't do is ever offer something that's been included as a 100 per cent discount title before unless it's a true 'second-chance' offer - that means it doesn't count towards your total."