New games from Relic, Vigil, Turtle Rock and Assassin's Creed creator revealed
Atlas, Crawler, Evolve and 1666 outed.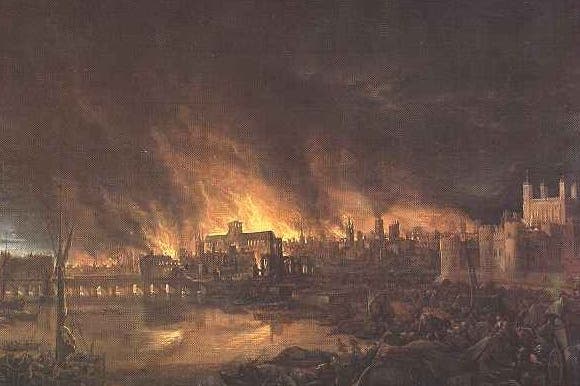 The THQ bankruptcy and sale document (via Polygon) has revealed four unannounced games.
Vigil Games, developer of Darksiders, is working on something codenamed Crawler. Is this Darksiders 3?
Turtle Rock Studios, the original Left 4 Dead developer, is making Evolve, a trademark for which THQ filed in February. We know this is a multiplayer-focused shooter powered by CryEngine 3.
THQ Montreal, headed up by former Assassin's Creed chief Patrice Désilets, is making 1666, which was rumoured earlier this year. V for Vendetta meets Assassin's Creed? Whatever it is, 31 per cent of its development budget will be spent in the fiscal year ending 31st March 2015, so don't expect it for ages.
And finally Company of Heroes maker Relic Entertainment is making something codenamed Atlas due out in calendar year 2014. There is a suggestion that this is a free-to-play title. Is it Dawn of War 3, which former THQ core games boss Danny Bilson suggested was free-to-play in an interview with Eurogamer?
Saints Row 4, as is already known, is in development at Volition. According to the document it launches calendar year 2013.
Elsewhere in the document, THQ projects sales figures for its games. They are reproduced below:
Saints Row 4 - 5 million
Company of Heroes 2 - 2 million
Homefront 2 - 4 million
Darksiders 2 - 2.4 million
WWE '13 - 1.9 million
Metro: Last Light - 1.9 million
South Park: The Stick of Truth - 3.1 million
Evolve - 4 million
1666 - 4 million
Atlas - n/a
Conspicuous by its absence from THQ's release schedule is the on-again off-again MMO Warhammer 40k: Dark Millennium. It looks like that one's dead in the water.
In an open letter to the game community Rubin explained the Chapter 11 bankruptcy THQ announced it was working through last night.
The embattled publisher has secured an investor, a private equity group called Clearlake Capital Group, which has declared interest in buying THQ, its studios, its IP and its support staff. Rubin said Clearlake has promised to fund development of games throughout the sale process and beyond to secure their release.
"In short, they are investing in a new start for our company," he said.
Rubin likened THQ's troubles to those experienced by movie studio MGM, which emerged from bankruptcy two years ago to release two of 2012's biggest films: Skyfall and The Hobbit. "This is what I mean what I say new start!" he said.
Essentially, THQ is up for sale, and bidders are allowed to make competing offers for the company and its assets. We'll know the results in 30 days. Rubin and THQ's focus is "to preserve our teams and our products".
"Whatever happens, the teams and products look likely to end up together and in good hands," he continued.
"That means you can still pre-order Metro: Last Light, Company of Heroes 2 and South Park: The Stick of Truth. Our teams are still working on those titles as you read this, and all other rumoured titles, like the fourth Saints Row, the Homefront sequel, and a lot more are also still in the works."