Saints Row: The Third expansion now part of Saints Row 4
Enter the Dominatrix becomes "part of something bigger."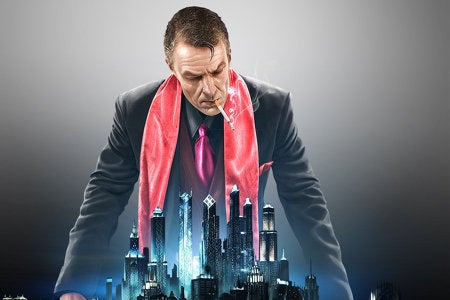 Saints Row: The Third's standalone expansion Enter the Dominatrix has been merged into the next main Saints Row game, publisher THQ has confirmed.
This is due to launch in "calender 2013", THQ president Jason Rubin confirmed.
"When I looked at the Enter The Dominatrix expansion in production at Volition, I was blown away by the ideas and desire to expand the fiction of the franchise," Rubin said.
"I asked the team what it could achieve given more time, more resources, and a broader scope for the project. We all agreed we wanted to play that game.
"When it comes to Saints Row, it's clear our fans want bigger, better, and even more over the top, and that's why Enter The Dominatrix will now be incorporated into a vastly expanded, full-fledged sequel, scheduled for calendar 2013."
THQ mentioned the change in production schedule will mean the game's profits will surface in the financial year ending 2014: meaning a launch after April 2013.
Saints Row 4, thought to be in development for PC, PS3 and Xbox 360, will offer new characters and "even broader appeal".
Outgoing THQ exec Danny Bilson told Eurogamer last month that the company was still "a year away from talking about it, probably".