Volition developer lists Saints Row 4 for PC, PS3 and Xbox 360
Plus unannounced XBLA game and "mysterious next generation of consoles".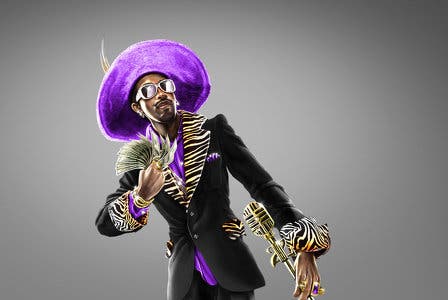 A LinkedIn profile for a Volition Inc. developer (spotted by Superannuation) has revealed Saints Row 4 is in development for PC, PlayStation 3 and Xbox 360.
This is in addition to the already announced Saints Row: The Third standalone expansion Enter the Dominatrix.
The profile also mentions an unannounced THQ Xbox Live Arcade game as "current".
Meanwhile, the LinkedIn profile of another Volition developer, again spotted by Superannuation, mentions various roles for 360, PS3, PC and "the mysterious next generation of consoles".
He lists work on three unannounced titles. Superannuation suggests one of these is the recently announced Enter the Dominatrix. Are the others Saints Row 4 and the XBLA game?
This isn't the first we've heard of Saints Row 4. Ahead of last year's launch of Saints Row: The Third THQ core games boss Danny Bilson confirmed it was already in the early stages of development.
"I already know what Saints Row 4 is about, and it is wilder than this one," he said. "It's a good example of how you take what you have and you say, 'What can happen in the next?'"
THQ has shipped over 11 million units in the Saints Row franchise globally, making the sandbox action game the publisher's most successful owned IP. So far more than 4.25 million units of Saints Row: The Third have been shipped.