New Final Fantasy Type-0 HD gameplay
More Tokyo Game Show madness.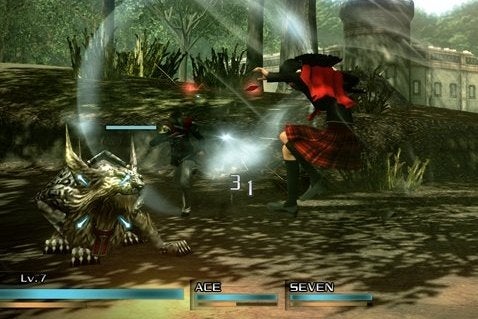 The Final Fantasy gameplay keeps on coming: this time it's for Final Fantasy Type-0 HD, due out in Europe on 20th March 2015 for the PlayStation 4 and Xbox One.
At Tokyo Game Show today Square Enix released the gameplay video, below, that shows off Type-0 HD's fast-paced combat as well as the worldview.
As previously announced, Final Fantasy Type-0 HD comes with a demo of Final Fantasy 15. Each copy of Type-0 HD comes with a download code for the demo.
The HD remix smooths out the controls of the PlayStation Portable original and shifts the perspective to the requirements of home console play. Visuals see an overhaul, with character models significantly improved and the resolution bumped up, while the difficulty has been smoothed out too.