Battlefield Hardline steals UK chart top spot
Final Fantasy, Mario Party and Resi also enter top 10.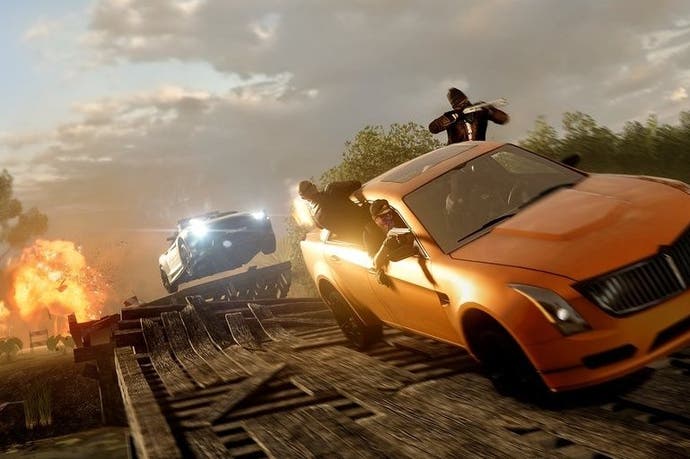 Battlefield Hardline has topped the UK all-formats chart, giving publisher EA its first number one of the year.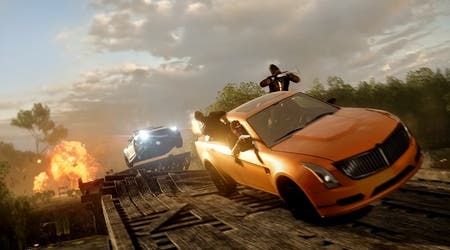 Developed by Dead Space studio Visceral, Hardline beat the chart placing of Battlefield 4, which launched for PC, PlayStation 3, and Xbox 360 back in October 2013 in second place, behind Assassin's Creed: Black Flag.
But Hardline reached the top spot with fewer sales - despite the fact it is also available for PS4 and Xbox One. As expected, Hardline is the best-selling multiplatform launch of 2015 so far, although it has few rivals on that front.
46 per cent of Hardline's physical copies were sold on PS4, 43 per cent on Xbox One, six per cent on 360 and three per cent on PS3. Chart-Track's data does not include download sales.
Final Fantasy Type-0 HD scored second place in the chart, no doubt helped by the exclusive Final Fantasy 15 demo included with the game.
Wii U-exclusive Mario Party 10 arrived in sixth, while the disc-based version of Resident Evil: Revelations 2 was seventh (individual episodes have been available for download separately over the past few weeks).
Previous chart-topper Grand Theft Auto 5 was third, ahead of Dying Light and FIFA 15. Call of Duty: Advanced Warfare and Minecraft for Xbox and PlayStation rounded out the top 10.
The full rundown:
Battlefield Hardline
Final Fantasy Type-0 HD
Grand Theft Auto 5
Dying Light
FIFA 15
Mario Party 10
Resident Evil: Revelations 2
Call of Duty: Advanced Warfare
Minecraft: Xbox Edition
Minecraft: PlayStation Edition