Final Fantasy 15 demo confirmed, Nomura leaves director's chair
Playable demo dubbed Episode Duscae launching alongside Type 0 HD, new in-game trailer revealed.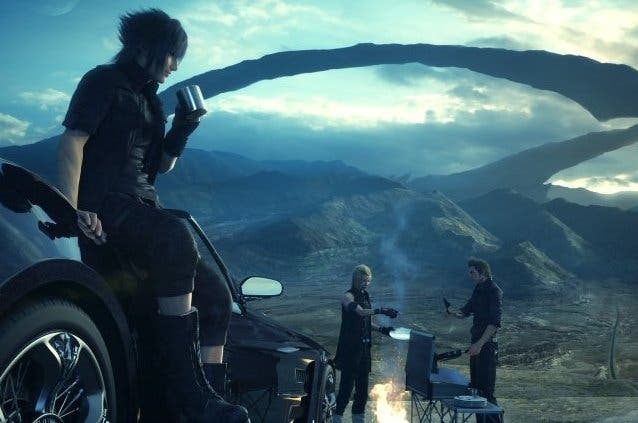 Final Fantasy 15 is getting a playable demo, dubbed Final Fantasy 15 Episode Duscae, that will be launching alongside Final Fantasy Type 0 HD in Europe on 20th March 2015.
The announcement comes as the Tokyo Games Show opens its doors, with Final Fantasy Type 0 HD playable on the show floor and a new trailer released for Final Fantasy 15. The trailer - our first look at the game since it was announced at E3 last year as the successor to stillborn project Final Fantasy Versus 13 - features a more action-orientated take on the long-running RPG series, with clear deferences to western games such as Grand Theft Auto and Assassin's Creed.
Part of that new action bent can be put down to the presence of director Hajime Tabata, who has been confirmed as the replacement for Tetsuya Nomura. Tabata previously worked on games such as Final Fantasy 7: Crisis Core, as well as Final Fantasy Type 0.
"In reviewing our development structure, we have decided to assign Hajime Tabata as the new director for Final Fantasy 15," Square Enix's CEO Yosuke Matsuda said in an official statement. "Currently, Tabata and the entire development team are working, whole-heartedly, towards completing the production of Final Fantasy 15 and ensuring the delivery of the highest quality Final Fantasy title to date. We invite every one of our fans to view the fruits of our labour through Final Fantasy 15's demo, and promise to present a game that further surpasses expectations when the finished product is released."
There's no word on the final release date of Final Fantasy 15, though we will be able to share more with you on the game this coming Monday.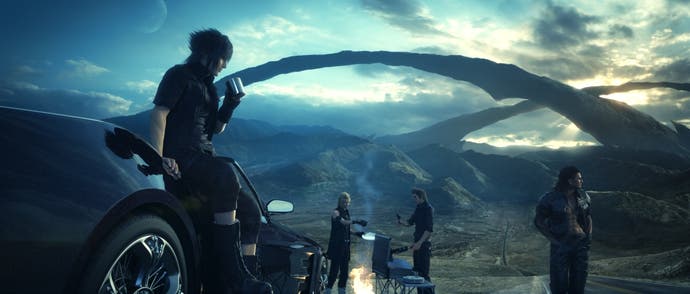 Final Fantasy Type 0 HD's release marks the long-awaited western debut of Tabata's action RPG, originally announced at E3 2006 as part of the Fabula Nova Crystallis series that encompassed Final Fantasy 13 and Versus 13 - now known as Final Fantasy 15 - and it released on PSP in Japan in 2011.
The HD remix which is coming to Xbox One and PlayStation 4 smooths out the controls and shifts the perspective to the requirements of console play. Visuals see an overhaul, with character models significantly improved and the resolution bumped up, while the difficulty has been smoothed out too. It's a slightly darker, more grounded world its action takes place in, a theme that seemingly carries on into Tabata's work on Final Fantasy 15. We'll bring you some of his own thoughts on his new role early next week.