New 15 years of Total War video teases Warhammer game
Shouldn't be long now.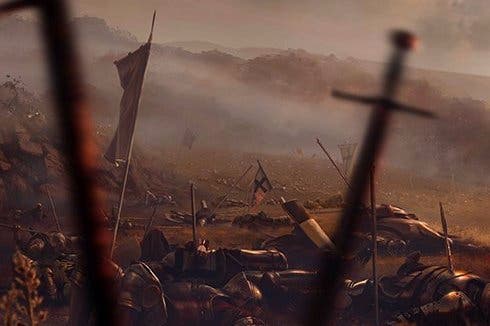 Sega just released a new Total War video that teases the Warhammer game Creative Assembly is working on - but yet to officially reveal.
Total War: Warhammer was unofficially revealed back in January, when fans spotted reference to the game in The Art of Total War book.
Now, Sega has released a video, below, that celebrates 15 years of the Total War series. It references everything from 2000's Shogun: Total War to the recently-released Total War: Attila.
Then, at the end, a mysterious purple haze image and a monstrous growl. It's nothing we've seen in a previous Total War game and an obvious tease for Warhammer.
Sega said over one million people play Total War every month now, spending an average of 104 hours in each game. Apparently 4.8bn battles have been waged over the last 15 years.
"2015 will be our biggest year yet, and this latest trailer will give you a hint of what's to come," Sega said.
We know of digital and tablet spin-off Total War Battles: Kingdom and 10v10 game Total War: Arena, and of course the Warhammer game.
Back in 2012 Creative Assembly signed a deal to make multiple games in the Warhammer universe. At the time Sega said Creative Assembly's focus would be on the "Warhammer universe of fantasy battles", as opposed to the science fiction version Warhammer 40K, so we all expected a game based on Games Workshop's famous fantasy tabletop game.
"We'll be doing the Warhammer universe justice in a way that has never been attempted before," said Tim Heaton, studio director at Creative Assembly, at the time.
"We're bringing those 25 years of experience and expertise in extremely high-scoring games to bear, delivering a Warhammer experience that video gamers will absolutely love."
Creative Assembly will be at the EGX Rezzed show this week celebrating 15 years of Total War. Total War: Attila and Total War Battles: Kingdom will both be playable.