Total War: Warhammer revealed
Via art book. Whoops.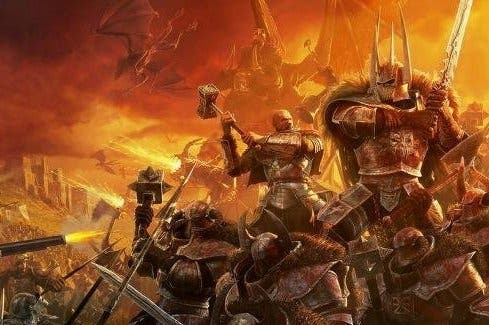 Sega and strategy specialist Creative Assembly have accidentally revealed the game we all knew was in the works: Total War: Warhammer.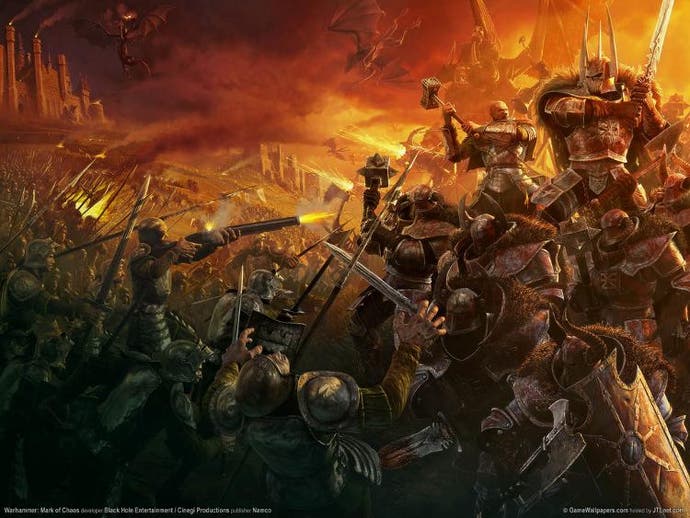 Confirmation comes from The Art of Total War book, which includes a line mentioning the game.
A Total War Center.net user called "StormOfRazors" spotted a quote from Creative Assembly's Mike Simpson, in which he reveals the unannounced treasure... "and taking the series to a fantasy setting with Total War: Warhammer."
That's all we have for now. We've asked Sega for comment. I wouldn't be surprised if the company announces the game shortly, now it's out in the wild.
Back in 2012 Creative Assembly signed a deal to make multiple games in the Warhammer universe. At the time it was hard at work on Total War: Rome 2 and Alien: Isolation, so we didn't expect to hear about its Warhammer game for a while. Well, it's been a while.
At the time Sega said Creative Assembly's focus would be on the "Warhammer universe of fantasy battles", as opposed to the science fiction version Warhammer 40K, so we all expected a game based on Games Workshop's famous fantasy tabletop game.
"We'll be doing the Warhammer universe justice in a way that has never been attempted before," said Tim Heaton, studio director at Creative Assembly, at the time.
"We're bringing those 25 years of experience and expertise in extremely high-scoring games to bear, delivering a Warhammer experience that video gamers will absolutely love."
When publisher THQ went bust Sega bought Relic Entertainment, which developed the much-loved real-time strategy series Warhammer 40K: Dawn of War. It had been working on a third game in that series before it was canned amid THQ's financial troubles. Fingers crossed it's working on a new game in the series now.