Creative Assembly announces Total War Saga, a historical spinoff series
Caesar changing times.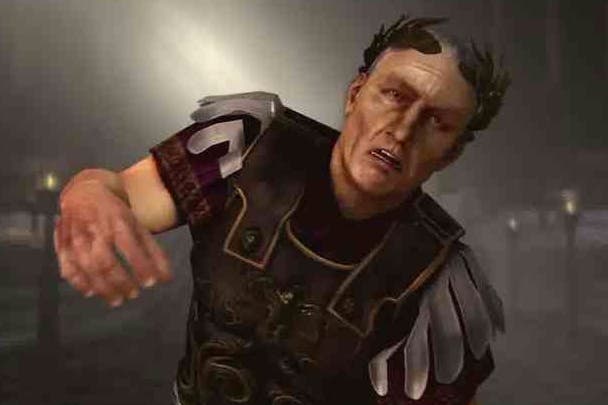 Creative Assembly has announced plans for a new set of Total War games which focus on much smaller moments in history than its major titles.
The Total War Saga series of games will offer the standard turn-based campaign and real-time battles you'd expect, but with a focus on conflicts that last just a few weeks or months. We saw something a bit like this with the release of Fall of the Samurai, the standalone expansion to Total War: Shogun 2, which spanned a much shorter period than the base game.
"Sagas won't be revolutionary new titles or introduce brand-new eras," explained game director Jack Lusted. "They'll follow-on from previous Total War games and inhabit the same time-period, or at the very least relate to it. But these are certainly Total War games."
We're told to expect the first Saga before the next major historical title, which Creative Assembly said is well into development.
"We've got more games in production than we've ever had before," added Lusted. "And historical games form the majority of our forthcoming releases. We thought that badging these 'A Total War Saga' would help players understand that they are a spin-off and not the next major title."
Creative Assembly is clearly hoping this announcement will address concern from fans that the historical games have taken a backseat to Total War: Warhammer, which itself has a sequel planned for September of this year.
Although we don't yet know the release date for this first Saga, we've been given some hints towards its setting.
"We'll announce it properly in the next few months," teased Lusted. "But I can say that it's another spiritual follow-up to Total War: Rome 2, like Total War: Attila, and moves the time period forward in much the same way. It's great being able to build on and optimise the tech and the content from those games, like the work we did on Attila with Age of Charlemagne. Especially for a moment in history we've not spent enough time with yet as a studio."
What do we reckon then? Had we not already had a DLC pack on this exact topic, I would have said Hannibal's crossing of the Alps would have been a fantastic start. The formation of the Holy Roman Empire, maybe?