Modern Warfare's Captain Price is a playable DLC character in Call of Duty: Ghosts
Complete with moustache.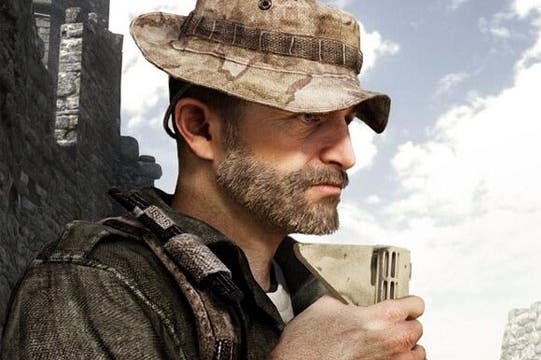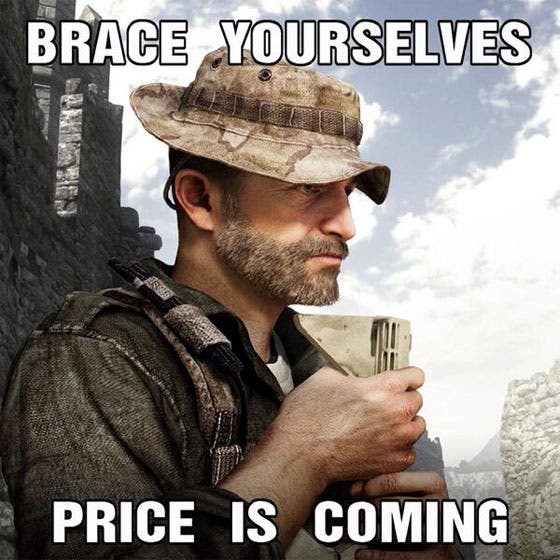 Ghosts and Modern Warfare might be two separate Call of Duty universes, but they're both developed by Infinity Ward, and so, we have a crossover.
The crossover is the Captain Price: Legend Pack, which adds Captain Price, voiced by actor Billy Murray, as a playable character in Ghosts multiplayer and squads matches. He also comes with his own Personalisation Pack. For $3.99 you get Price, a weapon camo, a player background, a player patch and reticule. Oh, and Price's moustache.
Price arrives next Tuesday on Xbox consoles alongside a raft of extra downloadable items detailed on the One of Swords blog. They'll turn up on other platforms later, as per Microsoft and Activision's DLC exclusivity deal.
It's worth pointing out that Ghosts micro-items, as Activision calls them, do not transfer between systems, so you can't buy a personalisation pack on Xbox 360 and carry it forward to Xbox One. You can only do that with Season Pass content, which is separate from micro-items.