Minecraft Xbox One, PS4, Vita editions due in August
Upgrade from last-gen for cheap, PS3 gets you free Vita version.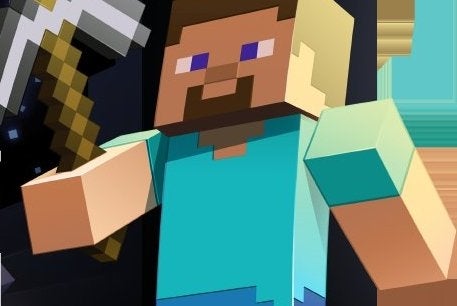 Minecraft developer Mojang has revealed extensive details on the game's upcoming PlayStation 4, Vita and Xbox One editions, which will all be available to download this August.
The PlayStation 4 and Xbox One versions will each cost $19.99 (around £12) but will be offered for just $4.99 (about £3) if you own the corresponding last-gen console version already. You'll be able to upgrade and get the cheaper price for at least a year, Mojang explained in a new blog post.
As previously announced, you'll be able to import worlds from Xbox 360 to Xbox One, and from PlayStation 3 to PlayStation 4 (but not backwards from new consoles to old).
PS4 and Xbox One world sizes will be "significantly" bigger and, as recently shown, offer a greater draw distance.
"Many, but not all" DLC skins and texture packs will transfer across console generations, although some content is "trapped in licensing deals". More specific information will be announced at a later date.
Finally, the game's PlayStation Vita version, which will be a Cross-Save and Cross-Buy title with the game's PS3 build. All current owners of the PS3 version will be freely upgraded to a new PS3 + Vita Edition, and all current PS3 DLC will be transferred too.
"Apologies for the delay, but putting Minecraft on new consoles is a serious business," Mojang's Owen Hill wrote. "People have been using phrases like 'logistically-speaking,' 'infinite terrain', and 'platform parity' for months now.
"We've decided that letting current players upgrade for a small fee is the best way to show our appreciation. If you're a new crafter who's looking to pick up Minecraft in the next few months - welcome!"