Minecraft PS4 and Xbox One expanded draw-distance shown off
See further than on PS3 and Xbox 360.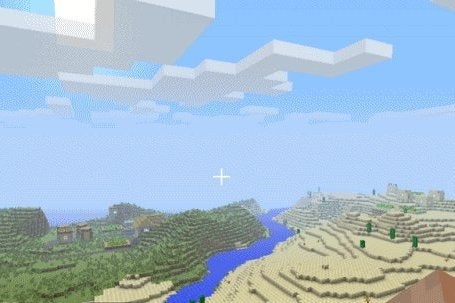 Minecraft's PlayStation 4 and Xbox One editions will show off more of your world on screen than their PS3 and Xbox 360 counterparts.
The upcoming versions boast a greater draw distance, as evidenced in the images below. Console developer 4J Studios released the comparison shots via its Twitter account last night.
We've popped them together in handy GIF form for you to compare the differences side by side.
The PS4 and Xbox One versions of the game will also offer "a lot bigger" world sizes than their last-gen equivalents - although not the "infinite" maps of the game's PC version.
You'll also be able to transfer your saved worlds from PS3 to PS4, or from Xbox 360 to Xbox One.