Minecraft Dungeons' first, jungle-themed DLC expansion is out next week
On PC, Xbox One, PS4, and Switch.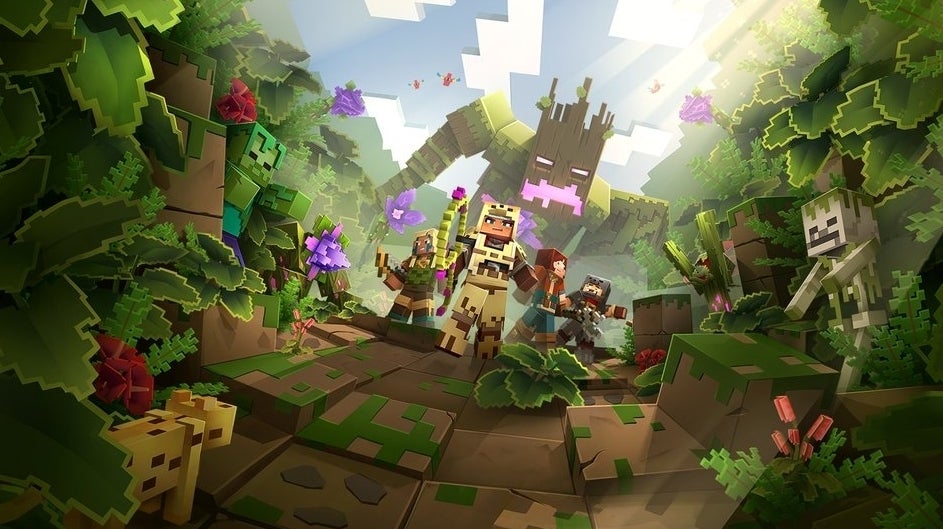 Developer Mojang's Diablo-like Minecraft spin-off, Minecraft Dungeons, will be venturing into uncharted territory next week, courtesy of its first DLC expansion, Jungle Awakens.
Mojang announced the DLC back in May, but has now pinned a precise release date on its arrival. It's set to launch on Xbox One, PS4, Switch, and PC, next Wednesday, 1st July.
As it's name suggest, Jungle Awakens packs player off to the distant jungle, where they can explore the new Lost Temple dungeon - ideal for those Indiana Jones types - across three new story missions. There are new mobs (and pandas) to encounter along the way, including the Leapleaf, Jungle Zombie, and Whisperer, as well as new weapons, armour, and artifacts.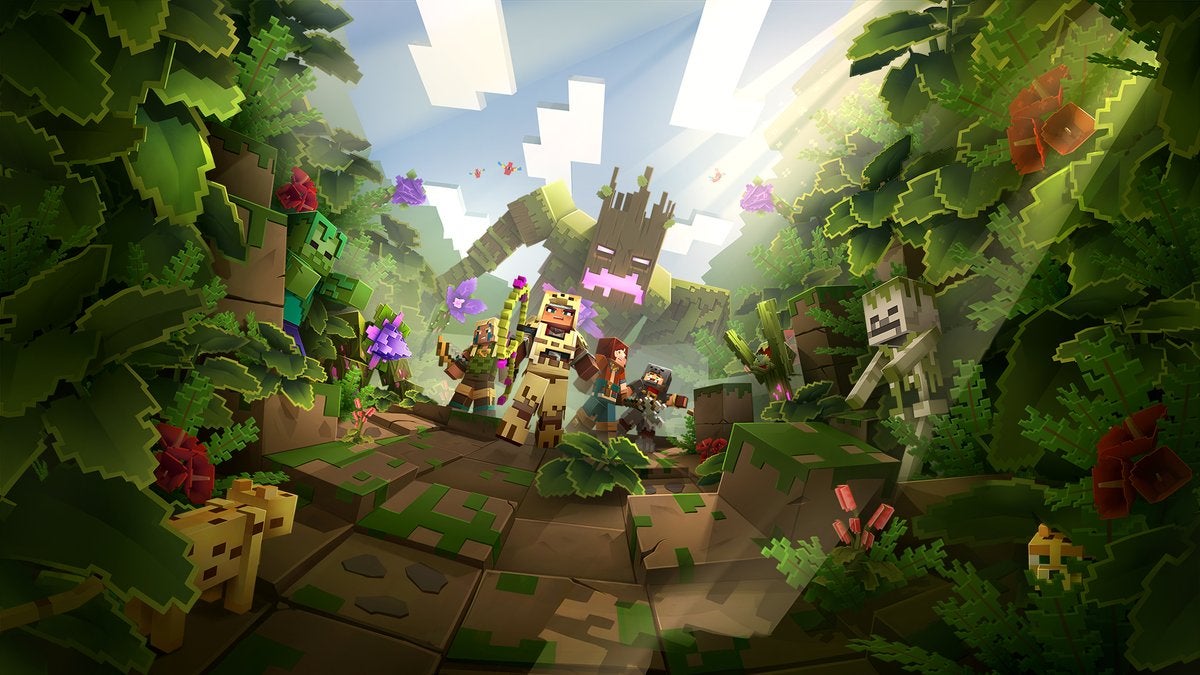 Jungle Awakens is included as part of Minecraft Dungeons' Hero Pass, which costs around £8 and also provides access to the Creeping Winter DLC, out later this year. If you already purchased the Hero Edition of Minecraft Dungeons, the pass is included so you won't need to do anything more.
Tom Phillips was generally impressed by Minecraft Dungeons in his Eurogamer review earlier this year, calling it "a strong extension to the franchise, and by far the most promising Minecraft spin-off released to date".