Minecraft Dungeons' first DLC comes out in July
Don't you forget it.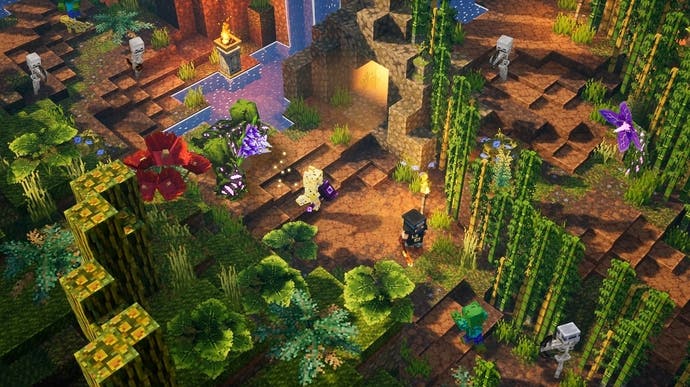 Minecraft Dungeons' first DLC comes out in July, Mojang has announced.
Jungle Awakens is the name of this first DLC for the Diablo-like dungeon crawler. Here's the official blurb from a Mojang blog post:
"In this adventure, you'll enter a distant, dangerous jungle to fight a mysterious power in three new missions. To defeat the terrors hidden among the vines, you'll have new weapons, armour, and artifacts at your disposal.
"You'll get to meet the Leapleaf, Jungle Zombie, Poison Quill Vine, and others! I've heard that their social skills are lacking though, so gear up."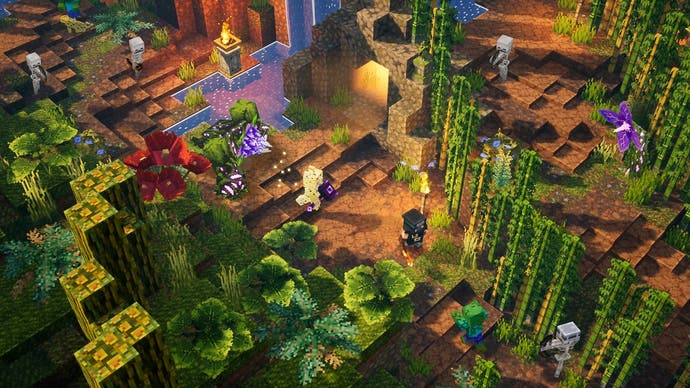 The second DLC is called Creeping Winter, and is due out later this year. Mojang didn't say anything about what's in that one.
But the developer did say it's working on adding cross-platform play and other new free content to Minecraft Dungeons for all players.
Tom Phillips penned Eurogamer's Minecraft Dungeons review, calling it "a strong extension to the franchise, and by far the most promising Minecraft spin-off released to date".