Microsoft slaps down user creation rules for machinima, videos, fanfiction
UPDATE: "The rules are basically the same," Halo dev responds.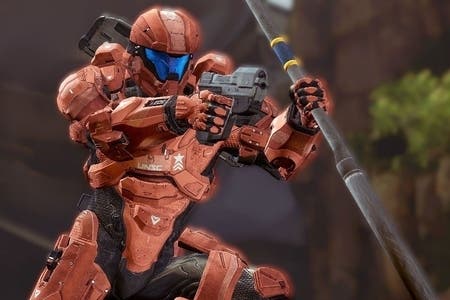 UPDATE: Microsoft-owned Halo developer 343 Industries has responded to the company's newly-published content creation rules, stating that user rights remain largely unchanged from past policy.
"We know you have questions about the updated Game Content Usage Rules," wrote 343 Industries community manager Jessica Shea on the official Halo Waypoint forums. "The good news is that little to nothing actually changed. The rules are basically the same, with clarification added to address some frequently asked questions.
"The majority of everything the community makes currently is fine, as long as they are not basically running a big Halo-based business or using Halo as if the IP was its own property. That isn't a change to our policy, simply a clarification and update of the dry legal language, and as we've mentioned, even that 'new' language was actually updated months ago. We don't have squads of lawyers waiting in the wings to go after folks making machinima, or showing off their skills in Halo. Basically it's business as usual."
What appears to be the case is that while these rules have to be in place and are enforceable, Microsoft is unlikely to use them to shut down the average gamer's YouTube channel, for example. Rather, it will reserve its pack of lawyers for businesses that attempt to profit off of its IP with content created without consent.
ORIGINAL STORY: Microsoft has laid out a list of rules for anyone using content from games such as Halo, Forza and Fable online.
The rules apply to anyone using gameplay footage, screenshots and music from Microsoft titles. This includes machinima films and written fanfiction, too.
Rule number one - you can't make any money from your creations. This includes any YouTube channels where you make money from advertising.
Rule number two - you must include the following disclaimer with your creation. It must be displayed on any video you make for at least five seconds:
[Name of the Microsoft Game] © Microsoft Corporation. [The title of your Item] was created under Microsoft's "Game Content Usage Rules" using assets from [Name of the Microsoft Game]. It is not endorsed by Microsoft and does not reflect the views or opinions of Microsoft or anyone officially involved in producing or managing [Name of the Microsoft Game]. As such, it does not contribute to the official narrative of the fictional universe, if applicable.
Videos which add to the game's story or canon must display the notice at the start. Others may display it at the end.
Rule number three - you can't use the game's name when titling your creation. "Red vs. Blue gameplay" is fine. "Halo 4 gameplay footage" is not. "We want to make sure consumers don't get confused," Microsoft explained.
Rule number four - if you create something new, like the backstory for a character, this automatically becomes Microsoft's property to use as it sees fit. Says Microsoft:
"If you add to the game universe or expand on the story told in the game with 'lost chapters' or back story or anything like that, distribution of your story or idea may appear in a future game without any compensation to you. (Sorry, but our lawyers tell us we need to do this in order to avoid frivolous lawsuits getting in the way of making more great games.)"
Other rules ban "reverse engineering" games to do things you wouldn't normally be allowed to. You also can't make porn or objectionable content.
Microsoft lists the following franchises as examples of games the policy applies to: Halo (all versions), Forza Motorsport (all versions), Fable (all versions), Kinectimals, Kinect Adventures, Kinect Joy Ride, Age of Empires (all versions), Flight Simulator (all versions), Kameo, Perfect Dark Zero, Project Gotham Racing (all versions), Shadowrun and Viva Piñata. For other titles you'll have to check the game's website to see if the rules apply.