Microsoft reviews its E3 performance
Xbox's Chris Lewis on keeping the core happy, glossing over Gears and why we didn't see new hardware.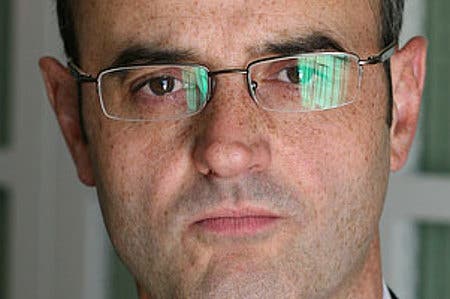 24 hours on and both media and fans have had plenty of time to chew over Microsoft's 2012 E3 press conference, and it's fair to say that not all of the commentary has been entirely positive.
With that in mind, Eurogamer sat down with Chris Lewis, vice president of interactive entertainment for Xbox Europe, to find out how Microsoft itself views its performance and the ensuing public reaction.
"I think [the response has been] largely very positive," he said.
"I get the opportunity to talk to a lot of journalists from around the region, and analysts as well, and generally people are really positive about what we had to say.
"People love this mission that we're on to make the whole entertainment experience ever more amazing. They love the line up. I think people are blown away by the quality of the content, the breadth and depth of the games. Not only our own - we're unashamedly pushing pretty hard around Halo 4, Forza, Fable, Gears of course - but we've always done very well with our partnerships with third party publishers.
"So yes, generally I've had very good feedback," he continued.
"There's no doubt that Smart Glass has captured folks' imaginations, and in a good way. People love the browser, I think they're impressed with what we've got in terms of content partnerships and entertainment relationships. There's more to come of course, but we're happy."
Lewis isn't oblivious to the criticism from some sections of the community, but argued that Microsoft is doing it's very best to keep the core happy while at the same time offering a range of broader content.
"We have an embarrassment of riches right now," he explained.
"In the lead up to the show we have to think really hard about what we can show at a practical level versus this desire to put everything in there because we're so proud of everything we have.
"The hardcore community defined us - there's no doubt. That community defines where we are now and we continue to bring great content to them - Halo 4, Gears. And the success we enjoy on our platform with Call of Duty is very clearly focused on continuing to bring content to that audience.
"But there's a lot more that we have to talk about too. Our consumers want Xbox 360 to offer broad digital entertainment, whether that's music, TV, sports or indeed games - both casual through Kinect or otherwise.
"I think it's about bringing that portfolio to an event like this and trying to cater to the different audiences that we want to appeal to. We want to be where our community wants us to be, and they want us to be in those places."
One aspect of the show that surprised many viewers was how quickly it glossed over unknown quantity Gears of War: Judgement in a matter of seconds, while spending five minutes showcasing casual XBLA effort Wreckateers. Wasn't that an odd decision?
"I didn't think it about that way," answered Lewis.
"We have such a strong base of fans for that whole epic Gears experience that we know it speaks volumes for itself."
Finally, we quizzed Lewis on why we didn't get a glimpse of its next home console during this year's show. He answered that, with its current system still performing so well, it's focus remains on the 360.
"The lifestyle is longer than has been the case in the past but that allows developers to bring content they might not otherwise have been able to bring, as it pushes the boundaries out.
"We've still got so much more to do with this generation. We think we're in an enviable position. We're fixated on 360 and we love the fact that it's in such a momentous state still."