Metal Gear Solid HD Collection gets Vita release date
Portable version to debut Transfarring cross-platform play.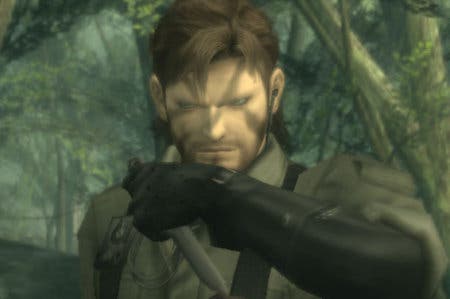 Metal Gear Solid HD Collection launches on Vita in "late June", publisher Konami has announced.
The portable version of February's console release adds a rebalanced user interface and debuts Kojima Productions' Transfarring system that lets players share data between the Vita and PlayStation 3.
Unlike the PS3 and Xbox 360 versions, the Vita release doesn't include PSP title Peace Walker. However, it will feature Metal Gear 1 and Metal Gear 2 alongside touched-up takes on Metal Gear Solid 2: Sons of Liberty and Metal Gear Solid 3: Snake Eater.
The home console SKU picked up a handsome 9/10 from Eurogamer earlier this year.
"It's never entirely clear what, if anything, Kojima and company are taking seriously - and the end result, in this collection, is a fascinating chronicle of one of video games' strangest successes," read our Metal Gear Solid HD Collection review.