Solid Snake sneaks onto Android in Metal Gear Solid 2 HD for Nvidia Shield
MGS3 will follow.
Hideo Kojima's disturbingly prescient 2001 sci-fi stealth game Metal Gear Solid 2: Sons of Liberty is now available on Android, provided you have an Nvidia Shield.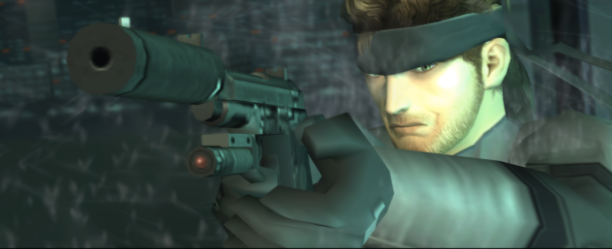 This is the HD restoration of the game, as we saw in 2012's Metal Gear Solid HD Collection. As such, it looks a lot cleaner than the original PS2 release, and includes the bonus VR Missions. Nvidia boasted that this Shield version runs at 60 fps in 720p.
Metal Gear Solid 2 HD will typically go for £9.99 / €12.99 on Google Play, but it will be 25 per cent off at launch, making it £6.50 / €8.50.
MGS2 is often considered Hideo Kojima's magnum opus, a postmodern satire examining the shifting ways governments control information in the modern era. Its peculiar plot, new protagonist, and story-heavy focus weren't to everyone's taste, earning it many detractors along with admirers, but it certainly stood out as arguably the strangest AAA sequel of its era (if not ever).
It also contained the greatest handshake in all of video games:
"Sons of Liberty is an antique, but if you're willing to get to grips with its outmoded elements, the rewards are every bit as entertaining today as they were a decade ago," I wrote of MGS2 upon reviewing the Metal Gear Solid HD Collection in 2012.
Following MGS2's Android launch, Konami will bring Metal Gear Solid 3 HD to Nvidia Shield as well.