Mercenary Kings coming to Steam Early Access later this month
Gets a nifty new trailer, too.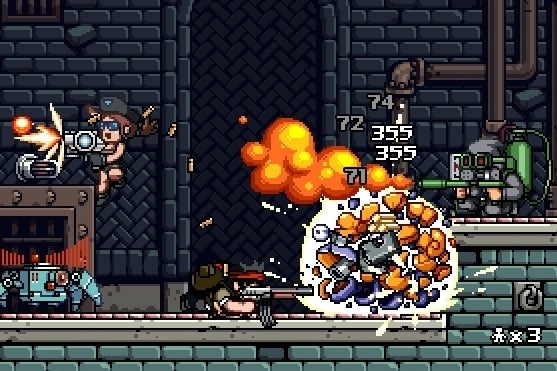 Tribute Games - developer of Scott Pilgrim vs. The World and Wizorb - is releasing its upcoming 2D platforming shooter Mercenary Kings on Steam Early Access on 22nd July.
Mercenary Kings will usually be priced at $20 (about £13), but Early Access buyers will receive it 25 per cent off at $15 (about £10).
The retro action title was a success on Kickstarter last year when it shot past its $75K goal with $116K.
PS4 and Ouya versions are in the works as well. Most recently, Tribute ported its block-breaking RPG Wizorb to Ouya, which EG-contributor Dan Whitehead really enjoyed.
Check out Mercenary Kings' amazing animated sprites below in the new Early Access trailer.