Mercenary Kings is coming to Vita with Cross-Buy support
As are Vita versions of Curses n' Chaos and Ninja Senki DX.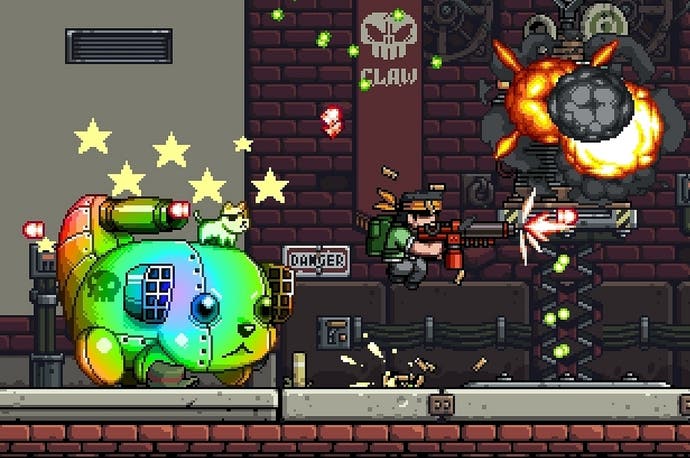 Tribute Games' recently released PS4, PC and Mac retro sidescrolling action game Mercenary Kings is coming to Vita.
The news comes courtesy of Destructoid who gathered this intel at PAX East, where Tribute Games noted that the Vita version of Mercanry Kings would have Cross-Buy support.
Tribute also announced that its mysterious next game, Curses n' Chaos, would be coming to Vita too, as will a port of the Mega Man-esque Ninja Senki DX that it's working on. In the meantime, you can play the original version of Ninja Senki for free on PC.
Mercenary Kings is currently a free offering for PlayStation Plus subscribers as part of its Instant Games Collection. Eurogamer contributor Dan Whitehead initially fell in love with it, but ultimately found its sprawling scope a bit long in the tooth. In his Mercenary Kings review he called Tribute's latest "a game with a supremely entertaining core that then gets spread far too thinly over 100 missions that sprawl across repetitive maps." Sounds better suited for a handheld platform then, perhaps?