Mercenary Kings to kick butt on PS4 in April
Steam version launches in two weeks.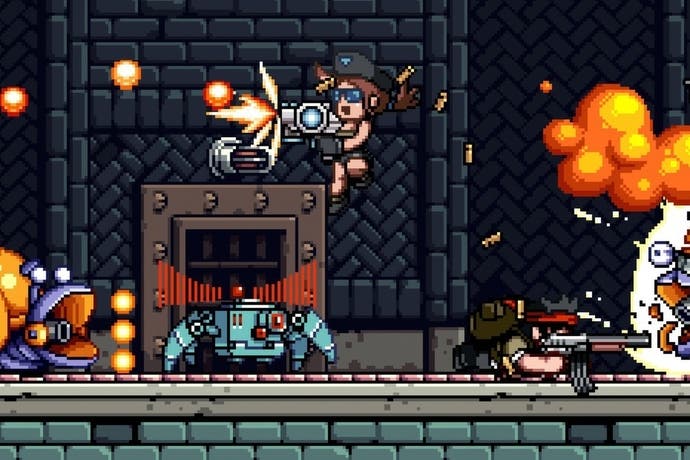 Scott Pilgrim vs. The World and Wizorb developer Tribute Games' upcoming side-scrolling shooter Mercenary Kings is coming to PS4 on 2nd April in Europe and 1st April in North America.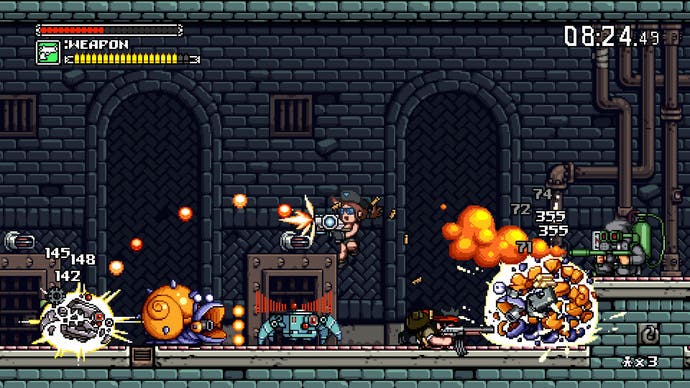 Furthermore, Mercenary Kings is launching on PC and Mac via Steam on 25th March. It will retain its current Early Access price of £11.99 / $14.99 for its first week on sale.
The retro action game supports up to four-player co-op - both local and online - as players live out their 80s action movie fantasies by annihilating ridiculously acronymed terrorists (in this case Cyber Loyalist Active Weapons, aka CLAW) before they can use their macguffin Mandrake Formula to take over the world.
Like Borderlands before it, Mercenary Kings' weapons are its main draw and roughing up evil-doers will encompass using an arsenal of over 300 gun parts and more than 100 knives. Some of these are rather exotic and include a cat-cannon and a fish-shaped knife.
Tribute noted on its official blog that this proper launch of Mercenary Kings will expand upon the Early Access build immeasurably with "hundred missions, new weapons, brand new areas and bosses."