Mercenary Kings slated for PS4 this winter
Will feature Vita connectivity for multiplayer.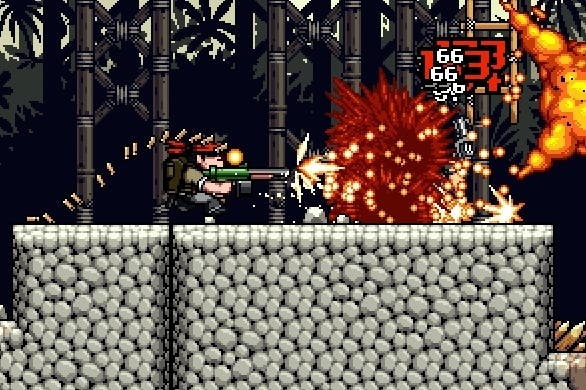 Scott Pilgrim vs. The World and Wizorb developer Tribute Games is releasing its retro platformer shooter Mercenary Kings this winter on PS4.
While Mercanry Kings may look like a simple Contra-esque shooter, it's actually got a wildly open-ended weapon customisation system with over 300 gun parts to mix and match, including a cat-cannon and a fish-shaped knife.
Interestingly, Tribute writer Yannick Belzil suggests the game will have Vita connectivity, which is odd as the game hasn't yet been announced for Vita. "While it's still early for us to talk about it, the connectivity possibilities between PS4 and Vita are quite exciting for further multiplayer mayhem," Belzil noted on the PlayStation Blog when discussing the game's co-op.
Mercenary Kings is currently available on Steam Early Access where it can be purchased for £11.99.