Scott Pilgrim dev's Mercenary Kings coming to Ouya
Kickstarter funded, free Ouya codes for those who pledged over $15.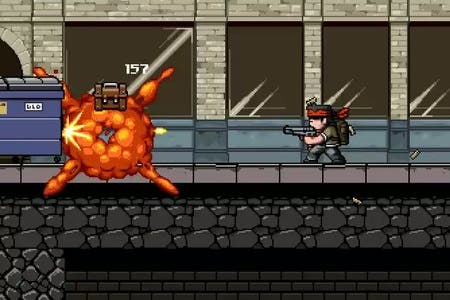 2D platformer/shooter/beat-'em-up Mercenary Kings - the latest by Scott Pilgrim vs. The World creator Tribute Games - is coming to Ouya, the developer has announced.
The announcement was made on the Mercenary Kings Kickstarter upon the game reaching its goal of $75,000. The current tally comes to $80,302 with seven days on the clock before its 13th September deadline.
All backers who pledged $15 or more for a Steam copy of the game will get an additional code for the Ouya version. This is presuming the Android-based console ends up supporting download codes, but Ouya CEO Julie Uhrman told Tribute Games that the plan is to do so.
The Ouya version will not be out the same time as the PC version, however, as Tribute needs extra time to port it.
For now, check out some early footage of the Contra-esque action game in splitscreen.