Mega textures push Call of Duty: Ghosts on PC to 50GB
You need 6GB of RAM minimum, too.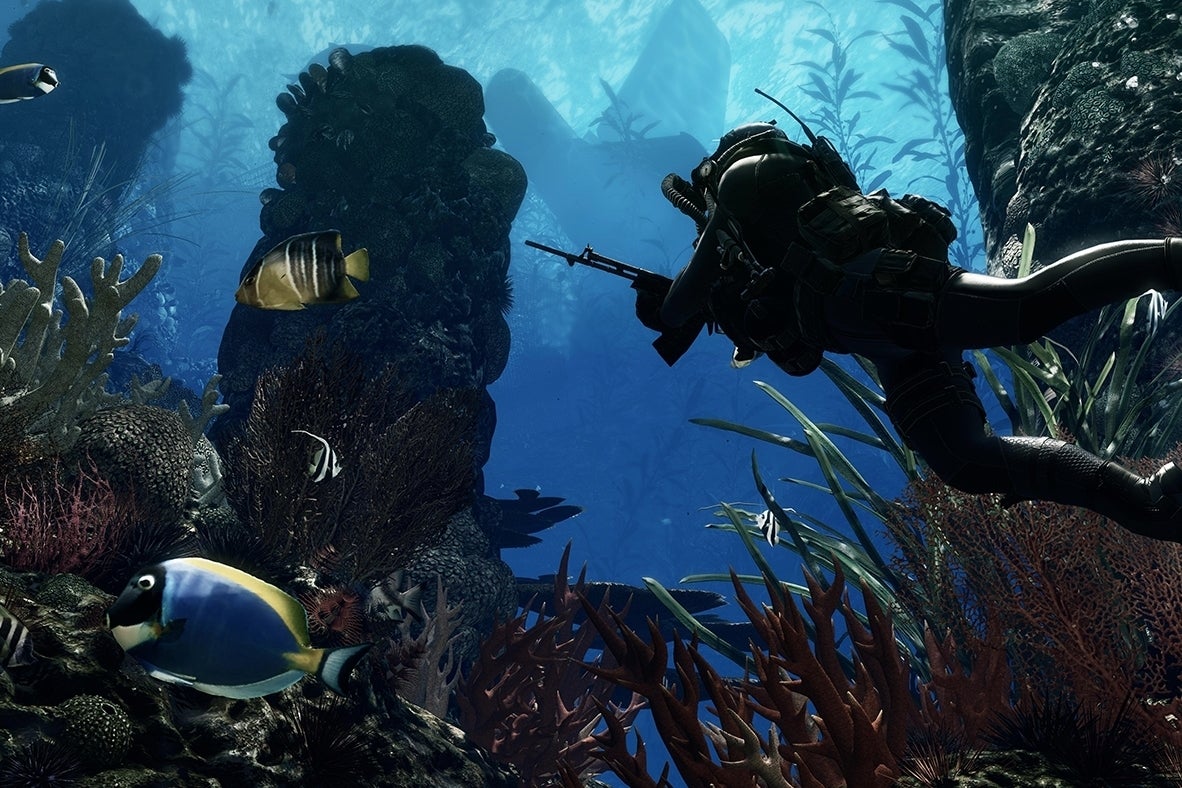 Want to play Call of Duty: Ghosts on PC? Then you'll need 50GB of space on your hard-drive.
Nvidia published the minimum and recommended system requirements for the upcoming shooter on its website, and they reveal the game comes in at a whopping 50GB.
Also of note: you need 6GB of RAM at a minimum to play.
Those minimum specs in full:
OS: Windows 7 64-Bit / Windows 8 64-Bit
CPU: Intel Core 2 Duo E8200 2.66 GHZ / AMD Phenom X3 8750 2.4 GHZ or better
RAM: 6 GB RAM
HDD: 50 GB HD space
Video: Nvidia GeForce GTX 550 Ti / ATI Radeon HD 5870 or better
Sound: DirectX Compatible Sound Card
DirectX: 11
Internet: Broadband connection and service required for Multiplayer Connectivity. Internet connection required for activation
And the recommended specs:
Video: Nvidia GeForce GTX 780
So, why would Ghosts, a game in a series that isn't known for pushing graphics hardware, require 50GB of hard-drive space?
It may have something to do with the size of the textures. Nvidia has in recent months made a song and dance about playing PC games at 4K resolution, and one of the titles it's name-checked as part of this effort is Call of Duty: Ghosts.
"Of course, to play games at 4K you're going to need a top-end system, one that features SLI GeForce GTX 770s, GTX 780s, or GTX SLI TITANs," Nvidia's Andrew Burnes wrote in a blog post published in September.
"Only these configurations have the performance to power games like Assassin's Creed 4: Black Flag, Batman: Arkham Origins, Call of Duty: Ghosts, and Watch_Dogs to their maximum potential.
"To ensure a flawless 4K experience Nvidia is working closely with the developers of each game, and in addition to supporting 4K, we are working hand-in-hand with the developers to integrate exclusive, game-changing Nvidia technologies like PhysX, TXAA, and HBAO."
At EGX 2013 Sony PlayStation UK boss Fergal Gara told Eurogamer that PlayStation 4 exclusive Killzone: Shadow Fall weighs in at close to 50GB.