Machinarium dev unveils debut Samorost 3 trailer
Coming (not very) soon... in 2015.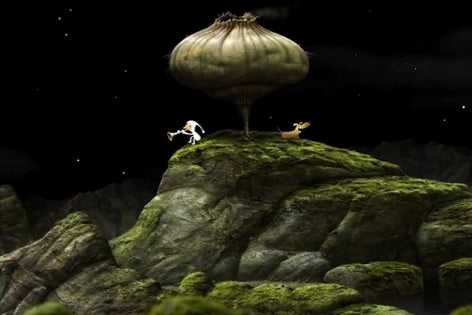 Machinarium and Botanicula developer Amanita Design has released the first trailer for Samorost 3.
The video features the little space gnome from the previous games in the series playing what sounds like a flute. Soon enough, his (its?) dog turns up.
The point and click adventure puzzle game is planned for release on PC, Mac, and iOS and Android platforms in 2015, the Czech Republic studio said.
Amanita was working on Samorost as early as 2011, when founder Jakub Dvorský told Eurogamer the game takes place across seven planets, each with its own, unique style. The art is a combination of real photos and computer painting and, as with all Amanita games, music is key.