Android owners catch a break in this amazing Humble Bundle
Get Grim Fandango, Her Story, and Samorost 3 for under £5.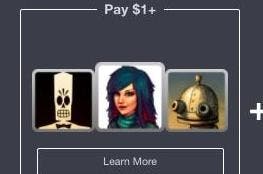 Android has long played second fiddle in the mobile game department with the more mainstream Apple courting the development market, but Android device owners are catching a break with the latest Android-exclusive Humble Bundle, which offers many of the greatest adventure games in years for an extraordinarily low price.
Pay a mere $1 (about £0.80) for Grim Fandango, Machinarium, and Kathy Rain.
Offer more than $4 (about £3.18) and you'll receive Her Story, Burly Men at Sea, and Scorcery!
Pledging $6 (about £4.78) or more also unlocks Samorost 3 and Lumino City.

As with all Humble Bundles, the proceeds go to a charity of your choice, the game developers, and the Humble Bundle organisers with you deciding how to divvy up your pledge.
This adventure game focused Humble Mobile Bundle expires on 30th April at 7pm UK time.