Life is Strange is getting a live-action series
Legendary Digital Studios to produce sci-fi teen adventure.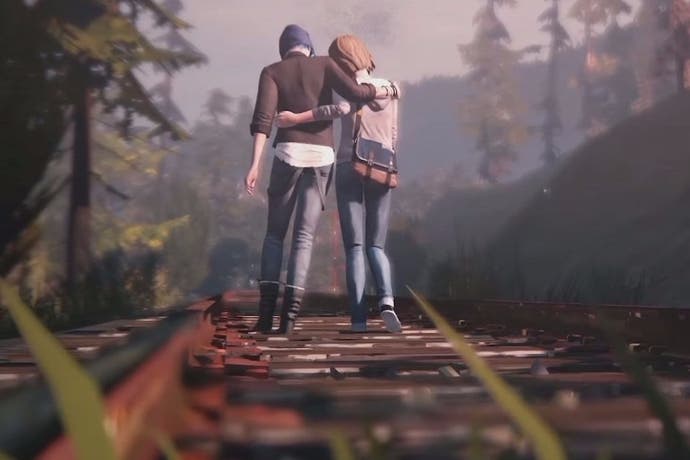 Life is Strange will receive a live-action series produced by Legendary Digital Studios.
The digital series is being developed and produced in conjunction with Dmitri Johnson and Dan Jevons of dj2 Entertainment, who previously produced the Skulls of the Shogun animated series and is working on the upcoming Sonic the Hedgehog film for Sony Pictures.
The episodic adventure series follows the exploits of a teenage art student who just so happens to have weird time-traveling powers. A mix of coming-of-age story, sci-fi mystery, and detective noir, Life is Strange received a lot of acclaim upon its 2015 release. It won the BAFTA for Best Story, a Peabody Award, the Golden Joystick's Performance of the Year, The Game Awards' Games for Impact Award, and most importantly it made our top 10 games of 2015. We even devoted an entire series of podcasts to it.
"Life is Strange is one of those rare properties that combines incredibly developed characters and storylines with deeply engaging gameplay," said Legendary Digital Studios senior VP of development and production Greg Siegel. "It lends itself perfectly to live-action imaginings. We couldn't be more excited to partner with Square Enix, Dontnod Entertainment and dj2 to bring the world of Arcadia Bay to life in an exciting new way."
"We're proud and excited to be working alongside Legendary to realise a new version of Arcadia Bay and Blackwell Academy complete with our rich cast of realistic, believable characters and memorable events," said Square Enix VP of brand and European marketing Jon Brooke.
The first episode of Life is Strange is now free on PS4, Xbox One, PS3, Xbox 360, PC and Mac.