A Lenovo IdeaPad gaming laptop sporting an RTX 3050 is down to £680 this Black Friday weekend
With a 120Hz display too!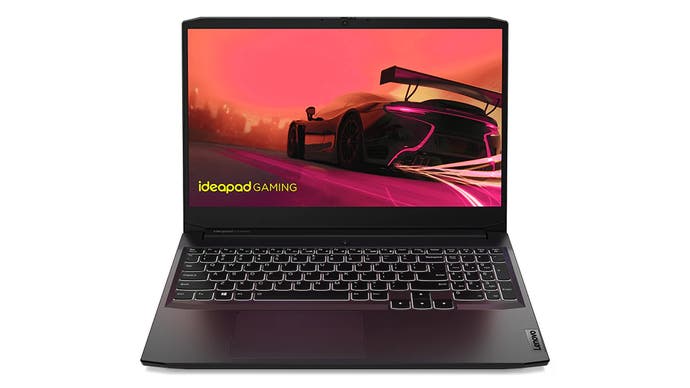 It's a tough time getting gaming hardware this Black Friday season. GPUs remain few and far between, meaning gaming desktop deals aren't as prevalent as they usually are. Gaming laptops, however, are an easier find and there's still decent deals to be had at the tail-end of the sales.
Lenovo is stepping up by reducing their IdeaPad 3 gaming laptop to just £679.99 after you punch in the voucher code BLACKFRIDAY at checkout. This is a massive reduction from its usual price of £799.99!
You might be wondering how a gaming laptop could be this cheap? Well, you might not be getting the highest specs on the market but they're respectable with some excellent bright spots. First thing up: it has an NVIDIA GeForce RTX 3050 chip with 4GB of video ram. This is a capable GPU of 1080p gaming.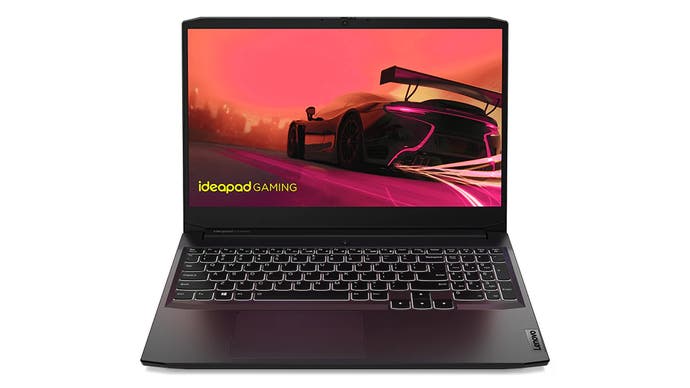 Speaking of 1080p, the display is not only full HD, but IPS - for great viewing angles - and has a 120Hz refresh rate. Combined with the RTX 3050, the IdeaPad won't buckle spitting out frames quickly when it comes to e-sports and multiplayer titles like Rocket League and CS:GO. It also helps that it has an AMD Ryzen 5 5600H to keep up too.
There's also 8GB of memory, a 512GB NVMe drive, Intel's WiFi 6 card, and Lenovo's known quality keyboard and build, to deliver an excellent value package.
If you're still on the lookout for hardware to upgrade or build your PC gaming rig, Digital Foundry has rounded up as many of the best Black Friday PC deals as they can find. There's plenty of excellent deals and savings on monitors and from hardware, from spinning disk hard drives and SSDs to graphics cards, processors and RAM.
There are new deals constantly popping up during this Black Friday season, so be sure to keep an eye out on the Digital Foundry and Jelly Deals Twitter accounts for all updates. We're also regularly updating our Black Friday gaming deals guide with the best offers available from all corners of the net, including PC gaming peripherals, SSDs and tons of Xbox, PlayStation and Nintendo Switch deals.