Leaked Destiny 2 poster reveals September release date
UPDATE: Bungie officially announces sequel.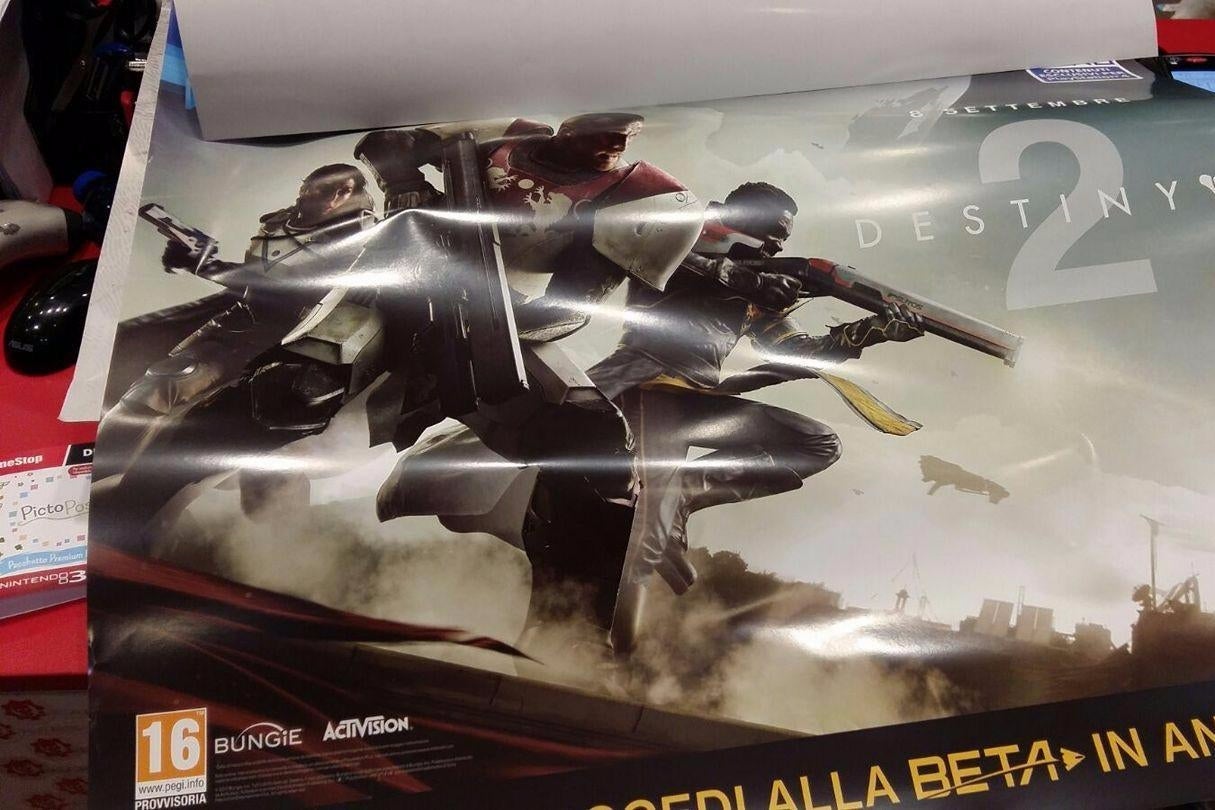 UPDATE 27/03/2017 6.06pm: It's official: Bungie has teased Destiny 2 on the franchise's official Twitter account.
ORIGINAL STORY 23/03/2017 1.04pm: A leaked Destiny 2 poster has revealed an 8th September 2017 release date for the game. Images of the poster emerged on Italian website Lega Network today apparently sourced from GameStop Italy. There's another image of the poster on Imgur. Sources have indicated to Eurogamer the poster is indeed legitimate.
The poster also indicates that PS4 will get beta access before other platforms. We've heard this beta is set for June.
With the poster now out in the wild it seems an official reveal of Bungie's hotly anticipated online shooter isn't far away.
Three Guardians appear on the poster without helmets. We spot what looks like a Warlock class Guardian wielding a SUROS shotgun, too.