League of Legends 2015 World Championship coming to Europe
Set across multiple cities and countries in October.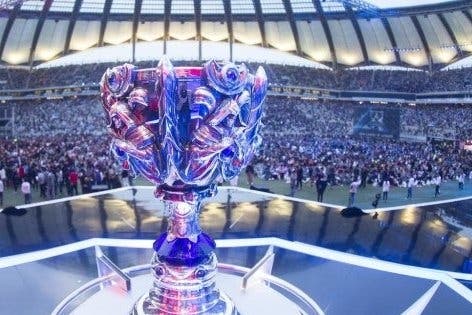 The 2015 League of Legends World Championship will be hosted in Europe in October.
It will take place in multiple cities across multiple countries, changing venue for the group stages, quarter finals, semi finals and final. Which countries? Game maker Riot hasn't bloody said, the tease!
"It's still too early to share exact details - we're currently confirming venues, timing, format, and more - and we'll be sharing those details in the next few months," Riot wrote.
The competition will stretch out over a month and follow the formula debuted for the 2014 'Worlds' that spread over Taipei, Singapore and Korea. Lots was learned, apparently.
Do note that there were changes made to the League of Legends Championship Series (LCS) rules for the 2015 season.
Korean LOL team Samsung White won the 2014 Worlds on home turf at the giant Sangnam World Cup Stadium in Seoul, sharing a jackpot of $1m. Second place Star Horn Royal Club bagged $250,000. 40,000 fans poured in to watch the final.
That jackpot, although huge, paled next to the winning 2014 Dota 2 The International prize purse of $5m. Second place took $1.5m and third place $1m.