Konami turns PES 2018 mobile into PES 2019 mobile
Game of two halves.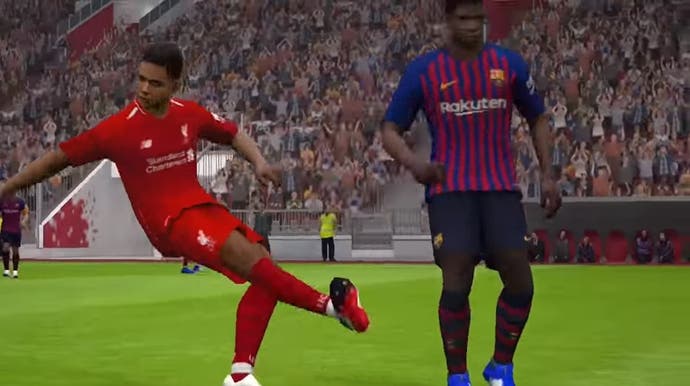 Konami has updated PES 2018 mobile to turn it into PES 2019 mobile.
The new game includes local match mode, local league mode, friend match mode (for playing against anyone on your friend list) and online match mode. The mobile game has official licenses from the likes of the Russian, Scottish and Turkish leagues. New South American leagues from Argentina and Chile have also been added, as well as Thai and Chinese leagues and the Japanese J. League. The mobile port also adds myClub, PES' take on FIFA's Ultimate Team. Konami said to expect players who perform well in the previous weekend' matches to become available as featured players, with boosted stats based on their match performance.
PES 2019 Mobile is now available to download for free from the App Store and Google Play. The in-app purchases revolve around buying myClub Coins. They range from 100 for 99p up to 3300 for £28.99.