PES 2019 has an officially-licensed Turkish league
Planting the flag.
PES 2019 has an officially-licensed Turkish league, Konami has announced. It's the first time the Turkish Süper Lig has appeared in PES.
All 18 clubs are present and correct in their correct kits, with squads and stats updated on a weekly basis, Konami said.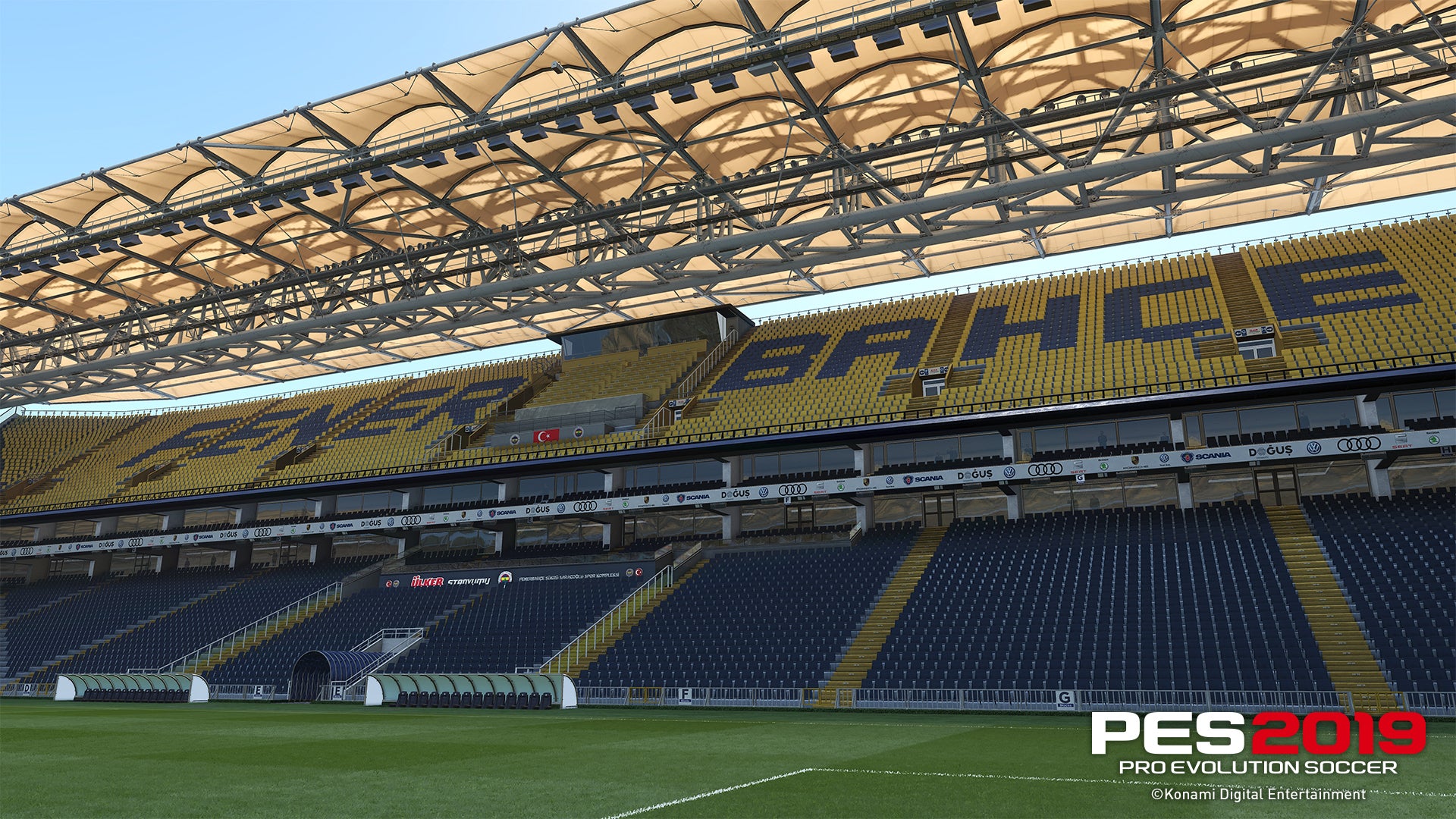 The Turkish league includes the likes of Galatasaray, Fenerbahçe, Beşiktaş and Trabzonspor. These clubs are known for their passionate fans. Indeed, the Intercontinental Derby, aka the Eternal Rivalry, sees Fenerbahçe and Galatasaray knock lumps out of each other amid one of the most intense atmospheres in world football. Scottish midfield bruiser Graeme Souness, who managed Galatasaray in the mid-90s, nearly sparked a riot after placing a Galatasaray flag in the centre circle of the pitch after beating Fenerbahçe in the 1996 Turkish Cup final - in Fenerbahçe's stadium. Perhaps Souness will be one of PES 2019's new legends?
Konami lost the Champions League to FIFA 19 this year after a decade-long period of exclusivity, so all eyes are on PES 2019 and its official licences. In response, Konami has announced the official licence for the Scottish league, the Danish Superliga, Portugal's Liga NOS, the Belgium Pro League, the Swiss Super League, the Superliga Argentine, the Russian Premier Liga and now the Turkish league.