PES 2019 doesn't have Borussia Dortmund, but it does have Schalke
Counter attack.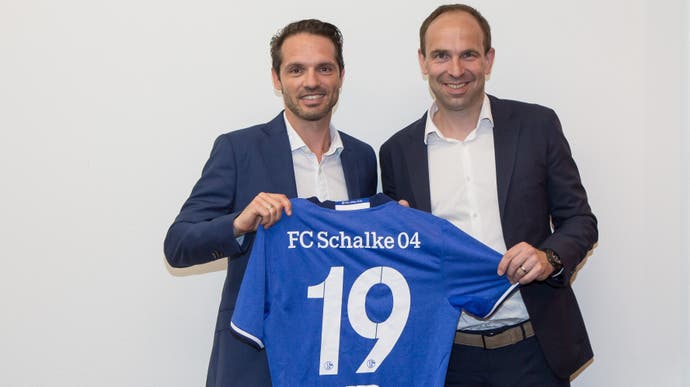 Hot on the heels of the surprise announcement that Konami's agreement with top Bundesliga club Borussia Dortmund for PES 2019 was "prematurely terminated", the Japanese company has hit back with the announcement that it's done a deal with rival German team FC Schalke 04 for PES 2019.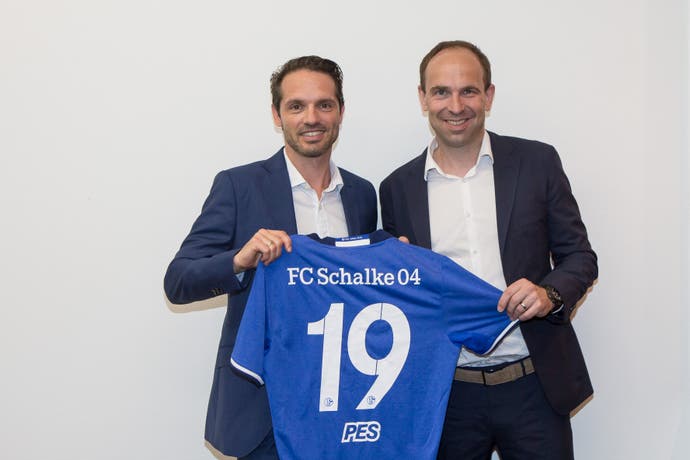 "The club finished second in the German league this season and showcases Konami's commitment to bringing the best of the best from the real-life game to PES fans," Konami said.
There's an odd, passive aggressive comment from Alexander Jobst, board member at FC Schalke 04 who oversaw the Konami partnership:
"We are very excited to be partnering with the world-renowned games producer Konami. The partnership means that Schalke's position as pioneers in the field of esports is not only recognised nationally but also internationally.
"Unlike others, Konami supports our transitioning of our main market football onto the virtual pitch. The partnership will also enable our fans and followers to play with the real team of FC Schalke 04 in the world-renowned game Pro Evolution Soccer."
What's that "unlike others" bit about? Some sort of dig at EA Sports?
The upshot is, PES 2019 includes Schalke's official club uniform and the team's home stadium 'VELTINS-Arena'. It also visualises Schalke's charcoal grey tunnel from where the players emerge onto the pitch.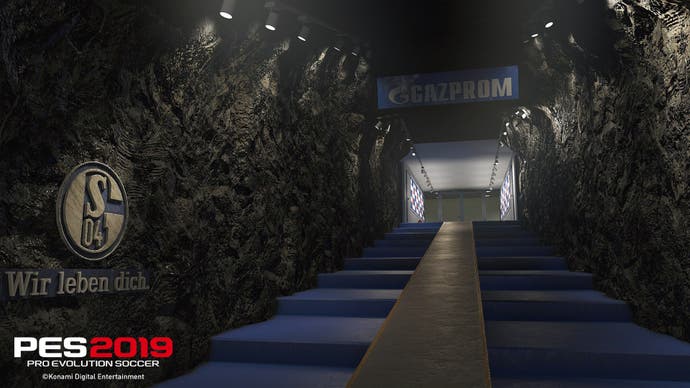 This quote from Konami's senior director for brand and business development, Jonas Lygaard is worth a read, too, as it includes the gem "such fellow esports aficionados".
"We are thrilled to welcome FC Schalke 04 to the Konami family. Schalke is an ambitious club both on and off the pitch, and it is the perfect club to add to our roster of partnerships.
"We're delighted to partner with such fellow esports aficionados and look forward to them competing in our esports tournaments and working alongside us as we help expand the industry, taking football gaming to new fans."
PES 2019, which comes out on PC via Steam, PlayStation 4 and Xbox One on 30th August, has had a tough time of it lately when it comes to official licences. Konami's deal for the Champions League is done - and it looks like the tournament will appear in FIFA 19.
(Here's a video of current Arsenal star Mesut Özil playing for Schalke, where he began his senior career.)