Kaz Hirai's SCE leaving gifts: a bunch of flowers and a custom PS3
Sony throws a party in Mr. Ridge Racer's honour.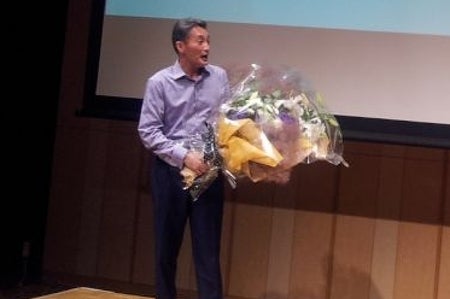 Kaz Hirai has officially bid farewell to Sony's PlayStation division and, as president and CEO of Sony Corporation as a whole, moved on to higher things.
Sony Computer Entertainment threw a goodbye party for him to say thanks.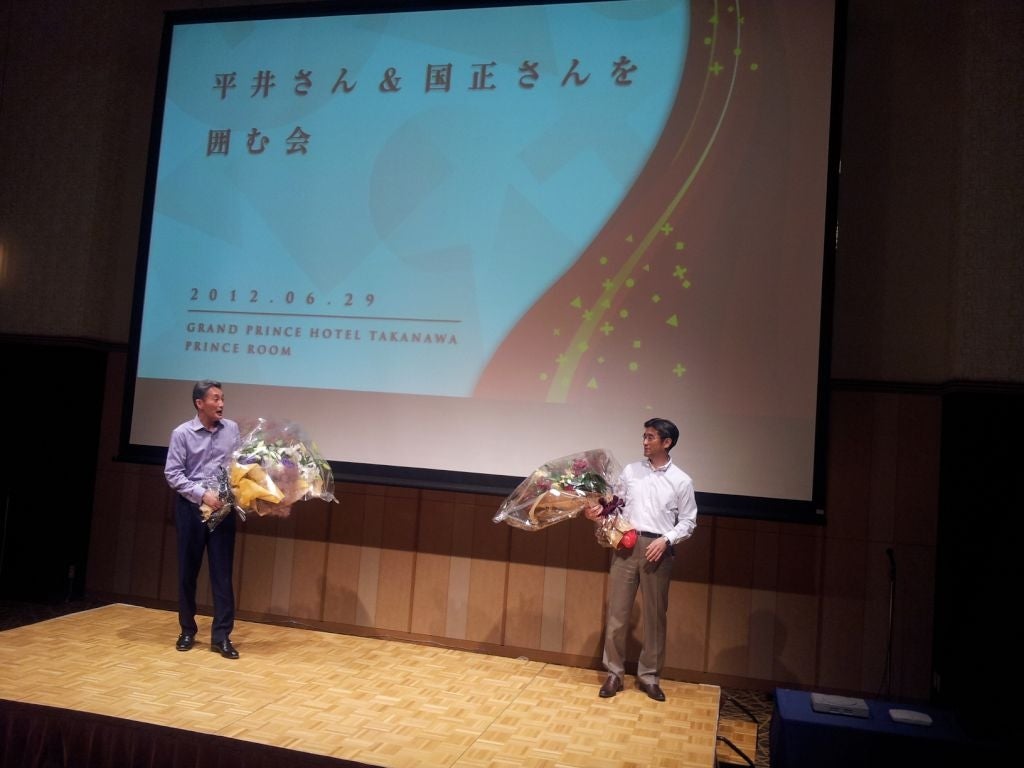 It was attended by SCE president Shuhei Yoshida, who posted pictures of the ceremony on his Twitter account.
Hirai, looking dashing in a simple lavender shirt [does he have any other? -Ed] and smart black trousers, was presented with a bouquet of flowers.
Disarmed by their scent, Hirai was then gifted a specially-designed custom PlayStation 3 console, coloured silver and wine red.
"A special PS3 custom made for Kaz", commented Yoshida. "Not for sale."
Sony announced earlier this week that Hirai had given up his role as representative director and chairman of Sony Computer Entertainment, although he will retain a part-time seat on the Board.